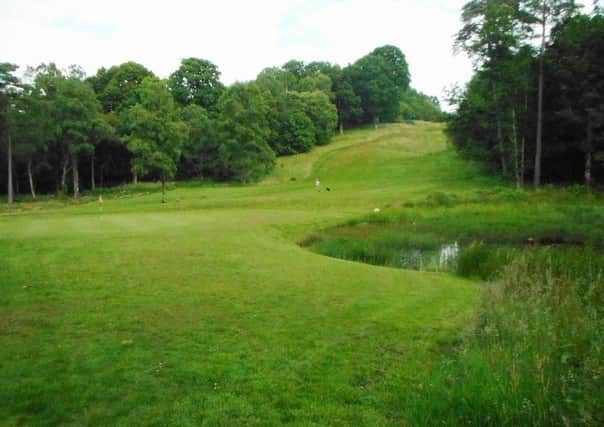 They unanimously agreed to accept planning officers' recommendation that the bid by landowners British Land should NOT be included in the proposed Local Development Plan2 for the area.
However, British Land has indicated it is not prepared to give up the 
battle to build on the site.
Councillors rejected the bid which included housing, a senior living village, holiday park, outdoor activity attraction and commercial units, at a meeting of East Dunbartonshire Council on Thursday, August 20.
Protestors, who have been campaigning against the development, received the news with delight.
Pressure group Love Dougalston posted on its social media page: "Thanks to so many local supporters of Love Dougalston - the British Land proposal will not be included in the LDP2."
Scottish Green MSP Ross Greer who lives in Bearsden said: "It's great that councillors have followed their officers recommendation and refused to allow future developments that involve loss of green space at Dougalston and other sites across East Dunbartonshire.
"I'm sure the developers will lobby hard to reverse this decision, as is their right, so it's important that local residents take part in the consultation this autumn and support the decision to protect this greenspace and prevent overdevelopment.
"I've now met with both the LoveDougalston campaign and with British Land and my position has not changed.
"For the benefit of the community, local wildlife and the climate this site should not be developed."
Speaking on behalf of the SNP group, Milngavie councillor Jim Gibbons said: "I was pleased to read the report which highlighted the huge interest in not developing either the Dougalston site or the Craigdhu wedge site.
"These form an important part of the green belt and should not be developed.
"It is important that, even if people have made representation already, to contact the planning department when the next stage of consultation starts towards the end of 
September."
The Lib Dem group on the council, headed by joint council leader Vaughan Moody (Bearsden South) said 
that they had a firm commitment to protect the greenbelt in the area and that the 
proposal very much went against that.
In response to the news, a spokesperson for British Land said: "We are disappointed our plans have not been included at this stage but are looking forward to participating in the forthcoming consultation and will continue refining our plans whilst 
ensuring local people are kept fully informed."