Road workers are fixing 200 potholes a day in Glasgow as complaints rocket, with 4,500 reports received about them this month across the city.
A council official has said staff are working hard to deal with the problems after Glasgow was hit with the coldest road surface temperatures since 2012 during December.
One city councillor described his ward as a "disaster zone" due to potholes while another said it was a "continuing issue."
Council officer Martin Lundie said that between January 1 and 20 the roads maintenance team received 4,500 pot hole repair reports, which he described as a "significant increase" compared to usual.
Mr Lundie said between December 2 to 17 the city experienced some of the "coldest road surface temperatures since 2012" with 8,500 tonnes of rock salt spread since then.
He told the Baillieston Area Partnership this morning that the prolonged cold spell was "followed from December 18 to January 13 with significant rainfall."
He said: "The culmination of extreme temperatures with significant rainfall had a detrimental impact on the condition of the road surfaces. The ingress of water into road surfaces and the expansion of water when it freezes manifested in potholes forming quickly."
He said to combat the issues teams have been operating a "find and fix repair system" on arterial routes, which sees an inspector assess which potholes are an emergency,
If they do not need filling immediately they will be fixed within 60 days.
He said: "We are completing 200 pot hole repairs a day within the city" with contractors helping out because of the large volume.
Mr Lundie said: "We are working hard to try and address this issue within the city at the moment. It has been exacerbated because of the weather."
He urged residents to report pot holes on the MyGlasgow app.
He told the meeting 32 potholes out of a reported 316 have been repaired in the Baillieston ward.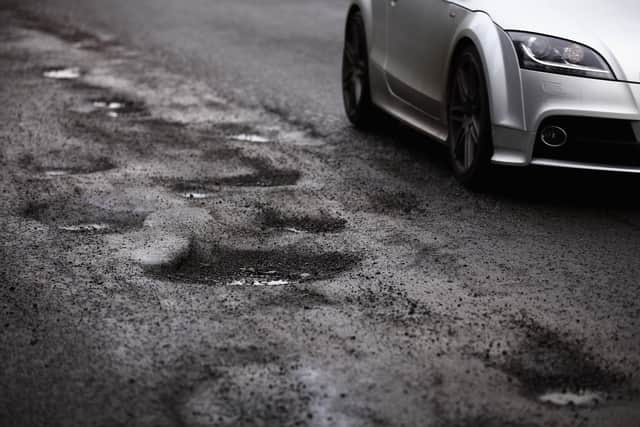 Councillor John Daly, Conservative, said: "I understand there was a prolonged cold spell in December however potholes are a continuing issue across the city no matter what time of year."
The politician asked about the criteria used to decide whether a pot hole needs urgent repair and he pointed out only about 10 per cent of those reported in Baillieston had been dealt with.
Mr Lundie said the timeframe for filling holes depends on the size and depth but he will ask for further information from council road staff and request they also look into the repair rate percentage in Baillieston compared to elsewhere.
Councillor Kevin Lalley, Labour, said a number of potholes he has recently reported have been fixed.
He described Baillieston as "a disaster zone" and said one major pot hole has yet to be repaired.