Over £21m will be invested in improving Glasgow's recycling, with plans for a new centre at Easter Queenslie which will collect more materials.
Scottish Government cash will be used to develop a material recovery facility (MRF), replacing the current centre at Blochairn.
Funding will also be spent on changes to kerbside collections (houses who present their bins to the pavement), with two recycling bins (fibre and containers) which will be collected every four weeks.
It will replace the current situation where one 'dry mixed recycling' blue bin is collected every two weeks.
Circular Economy minister Lorna Slater announced the funding on a visit to the Blochairn site this morning (Thursday) before councillors accepted £21.2m at a city administration committee meeting.
Glasgow will use £4.2m from the government's recycling improvement fund, administered by Zero Waste Scotland, for the new kerbside service and £17m for the Easter Queenslie facility.
The city's Green group has welcomed the investment, which it said would increase the volume and types of recycling being processed, saving an estimated 6,000 tonnes of CO2 every year.
Cllr Jon Molyneux, Glasgow Greens co-leader, said: "For too long, Glasgow has made excuses for its shameful recycling record."
Fibre bins will take paper and card while container bins will be used for plastics (pots, tubs, trays, bottles, film), cartons and food and drink cans.
Cllr Molyneux said Green councillors had always "made the case for better, more reliable services". "Glaswegians will finally be able to recycle all kinds of plastics at home, making a positive difference for the planet," he added.
Blue bin recycling is currently processed at Blochairn but council officials reported the plant is "ageing" and would "not be effective" in processing the "changing composition" of materials. A new plant will be "incorporated into the wider re-development of the council's Easter Queenslie complex".
Residents near Blochairn have previously raised concerns over the smell of the rubbish, with food waste also stored at the site, and pest issues, particularly during warmer months. Cllr Elaine McDougall, Labour, said it was "causing major problems in the community".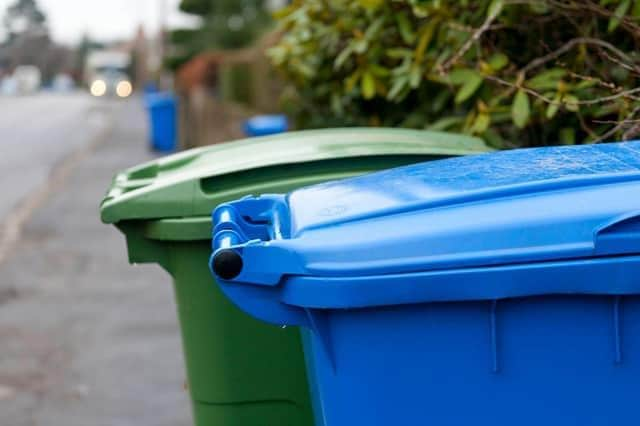 A council official said they had met with Blochairn Housing Association to highlight the site is "critical" in the "short term" but they "made assurances where we can divert materials, we will try to do it".
"We are moving more materials straight to the GRREC (Glasgow Recycling & Renewable Energy Centre at Polmadie) that would have been stored there.
"We are looking to bring food waste directly to the supplier as well, which is out in Cumbernauld. If we don't have to put it there (Blochairn), we will take it somewhere else."
Cllr Ruairi Kelly, SNP, convener for neighbourhood services, added: "We'll be hoping that by the end of 2025 the new facility should be up and running and then there would no longer be a need for Blochairn to be used as a transfer station."
A second funding bid, to be submitted in 2023/24, will aim to secure money to improve recycling for flatted properties, including tenements.
Cllr Kelly said there "wouldn't have been enough money in the fund" to include flatted properties and tenements in the first stage. "There will be other bids put together to address the issues for tenement flats and to make sure that we do have equity across the board."