Severe warnings have been issued to landlords after a series of defects were uncovered by council inspections.
Licensing officials identified a number of problems at two properties managed by Sandstone UK Properties Management Solutions Ltd.
These included outstanding safety certificates, required repairs and the need to "deep clean" equipment in a bathroom and kitchen.
Councillors agreed to award three-year houses in multiple occupation licences [HMO] to the properties' landlords, but issued severe warnings over the future management of the homes.
Councillor Alex Wilson, the licensing committee chairman, told the property management firm: "I do think you need to up your game a bit."
One flat on Kelvingrove Street, owned by Christopher Lionel Dias Santilhano, was inspected in April last year, with council officials discovering the kitchen ceiling needed repainted due to water penetration from the flat above.
They also found the bathroom door had to be repaired, and an electrical installation condition report, PAT and gas safety certificates needed to be provided.
Proof of a tenancy management agreement and buildings insurance policy also had to be sent to the council.
A second flat managed by the firm, on University Avenue, owned by Carlynn Friar, was also inspected in April last year and evidence of adequate building insurance had yet to be provided.
An internal window sill in the bathroom needed to be repaired, condensation dampness addressed and the extractor fan "deep cleaned."
In the kitchen, the oven, cooker rings and extractor fan also needed "to be deep cleaned" and, in the lounge, window sills had to be refurbished.
For the Kelvingrove Street flat, the issues had been addressed by December, a council official said. On University Avenue, all issues had been resolved by early this year.
Councillor Alex Wilson, the licensing committee chairman, asked: "Why are there so many defects?"
A representative for Sandstone said there had been issues due to covid and a "crossover" period between a repairs team, who worked during the pandemic, and property managers, who are now in charge of the flats.
Councillor Wilson said the delays reflected "badly on the property management". He added: "I understand covid and all that stuff and things were put on hold, that's still a long time to get information to our department?
"It's also quite a long time to notify us that the ceiling has been rectified."
The representative said: "Totally agree. Our property managers are completely aware that work should be completed quickly."
She added: "We had a repairs team in place who are no longer with us, we then put property managers back in place. The people who were overseeing these works are no longer with the business."
Addressing the University Avenue application, Councillor Wilson said: "Everything I said in the previous case has just been magnified in this case. There's clearly items that aren't getting addressed properly and in a timely manner."
The representative said it was "disappointing" repairs hadn't been reported to the council in time.
"Some of these works did drag on," she added.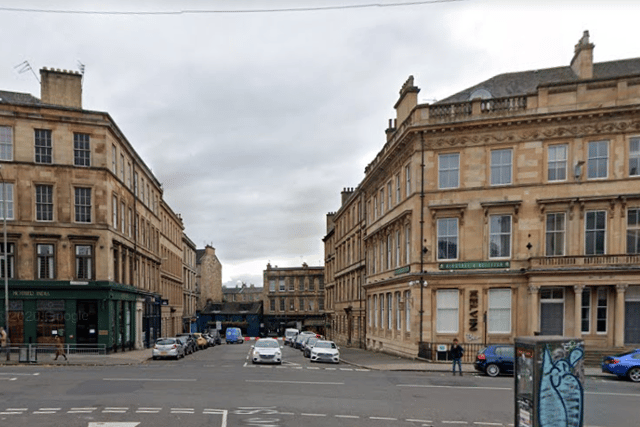 Councillor Wilson said: "My advice to you is when you get back to your office, you get everyone together, you communicate what you've been told by this committee today.
"Tell them we don't want to chase people up for items that aren't either communicated or rectified."
The firm also manages a property, at Southpark Avenue, which received "no adverse comments" from council officials and received a HMO licence.