In Pictures: 95 year old East End artist to exhibit Glasgow paintings for the first time
One man's life on canvas, presented as a temporary exhibition at The Forge Shopping Centre
Watch more of our videos on Shots!
and live on Freeview channel 276
Visit Shots! now
At the age of 95 years old, Thomas McGoran had a simple expectation for his art gallery exhibition: "Come and see the beautiful city of Glasgow through my eyes growing up. The paintings are free to view, and none are for sale. My only wish is for people to see my art before I die."
The Forge Shopping Centre in the East End has provided space for the snapshot of Glasgow in the 1930s.
A unit within the centre will display Thomas's artwork until 26 February.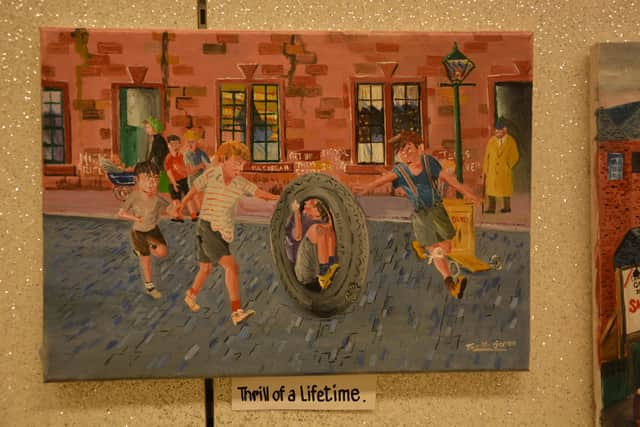 Entry to the gallery is free but donations are welcome, all of which will go to local children's charity, With Kids.
"I will be here each day from 10am until 5pm and would love to talk about the inspiration behind each painting, as well as answer any questions you might have. It'd be an honour."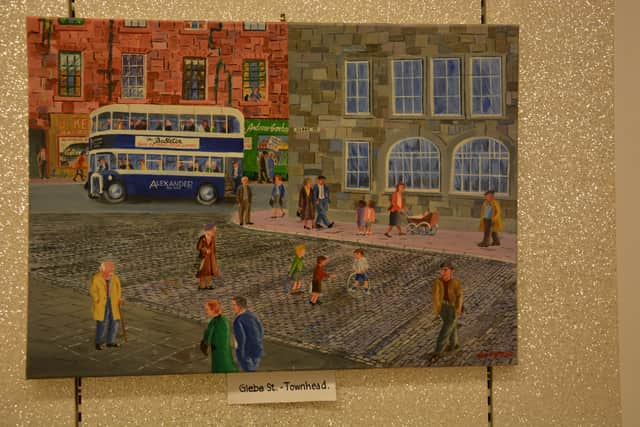 Thomas was born in Ayr in 1927, moving to Glasgow in 1931. Snippets from his childhood can be seen in hand-drawn art. His family lived on Glenlyan Street off Millerston Street.
They moved to Barrowfield in 1943. His first job was as cinema projectionist before he served three years in the Royal Airforce.
Thomas married his wife Jenny in 1954 and they had three children, getting a job with British Railway in 1956 and moving to Cranhill in 1960.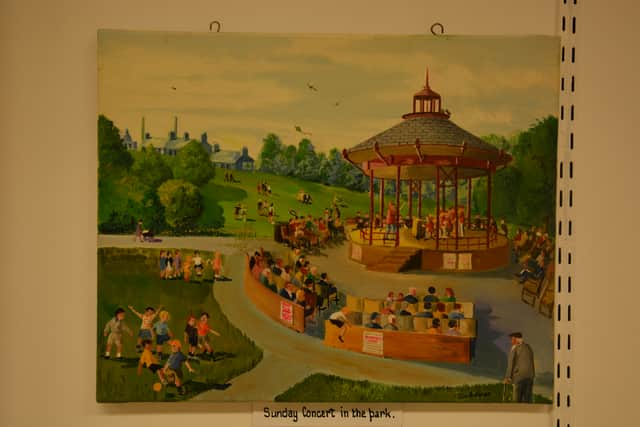 In 1988 he retired and was given a box of oil paints as a gift from his wife.
With no formal training as a painter, Thomas taught himself how to use the materials by way of trial and error.
Jade Wilkie, marketing manager at The Forge, said: "We didn't hesitate to give Thomas a spot in the centre to showcase his work. His art is beautiful, and he's such a kind, sweet gentleman. He deserves to have his paintings admired by thousands, which is why we encourage people to stop by and view them whenever they get a spare five minutes.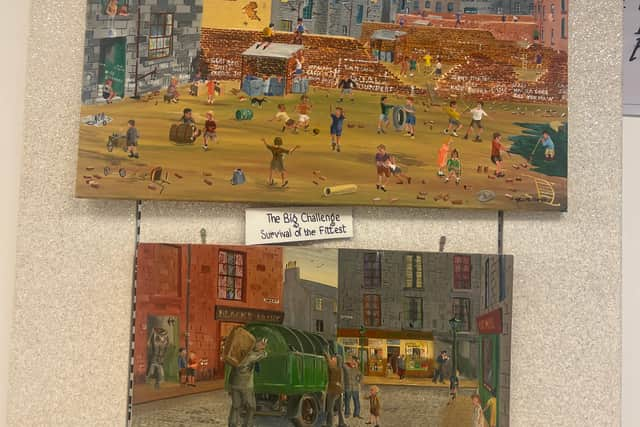 "The community is everything to us and this little project ticks so many boxes! Not only are we granting a local artist a very meaningful wish, but together we're also raising vital funds for a children's charity. We just hope we can get support from as many people as possible until February 26."
There are 50 original paintings on show within the gallery, many of which depict key moments from his childhood, as well as his friends and family. Step back into the 1930s and see Glasgow in a new light.