Kirky woman's agony as building site fence collapses
A Kirkintilloch woman is 
recovering after a heavy security fence collapsed on her as she walked on a public path.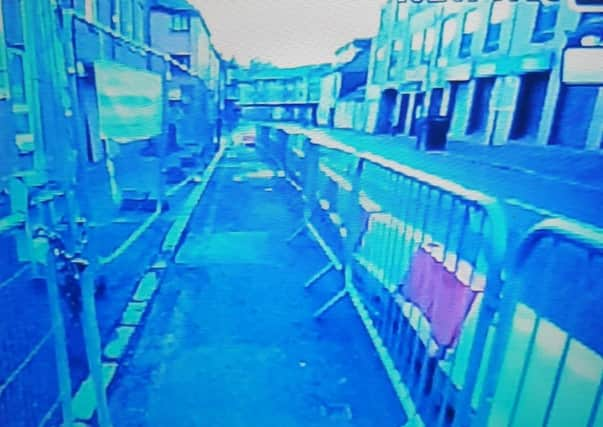 Carol Bryson was pinned down by the two-metre high fence at the site of flats being constructed at Townhead by McTaggart builders.
The accident happened on Saturday, October 24 as Carol walked home from work.
East Dunbartosnhire Council and McTaggart said this week they are investigating the incident.
Carol, who wants to warn others of the danger, told the Herald: "I was walking home around 4.45pm when the security fence fell on me and pushed me against a smaller fence.
"I was stuck there, could not get out as the fence caved in on me. I had to shout for help. Luckily, two boys came running towards the fence and managed to get it off me. I am forever grateful to them."
She added: "At this building site, which is near the road, there are flats being built.
"They have a security fence around them. They have a makeshift path that people can walk through. I was walking through the path when the security fence fell on me.
"Where the smaller fence is positioned they have put barrier blocks for the cars to stay within, as they are driving on the main road, and this is where I nearly ended up, on the road, which is single line traffic. It is a very busy road.
"The whole incident was terrifying and I am still heavily shakened by it all and in pain."
She said she contacted both the builder and the council after the accident and has still to hear back from either of them.
Council boss Thomas Glen said on Monday: "The relevant officers have been made aware of the incident and are currently undertaking preliminary discussion with the construction site management to establish the details of the incident and any actions that they have taken since it was reported to them."
A spokesperson from McTaggart Builders said this week: "We are aware of the incident at our Townhead project where our fence was blown down in a strong wind on Saturday 24th October, as reported by Ms Bryson.
"The incident was captured on our site CCTV, which has allowed our Health & Safety Manager to carry out an investigation in line with our company procedures.
"No injury was logged as part of the initial report from Ms Bryson.
They added: "We have had no contact from East Dunbartonshire Council on the matter."