Adopt a phone box in Clydesdale
Nearly 600 of BT's iconic red phone boxes across Scotland are up for grabs, including seven in Clydesdale.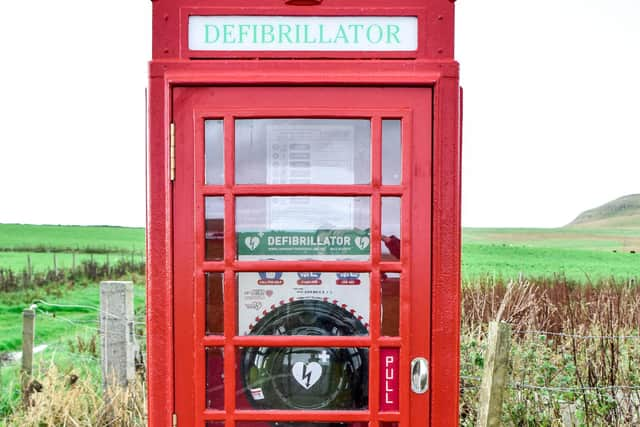 Boxes are available in New Lanark Road, Lanark; Biggar Road, Libberton; Ramsay Road, Leadhills; Carlisle Road, Abington; Main Street, Symington; Carnwath Road, Elsrickle and Lamington Village.
Local communities are being invited to take advantage of a scheme to help transform them for the 21st Century.
Since 2008, 482 phone boxes across the country have been taken on by communities for just £1 each through BT's Adopt a Kiosk programme.
The now redundant boxes have been transformed into everything from defibrillator units and mini history museums to art galleries and book exchanges.
BT will also consider adoption requests to house defibrillators in modern glass phone boxes, a potentially life-saving conversion.
Alan Lees, BT Enterprise unit director for Scotland, said: "With most people now using mobile phones, it's led to a huge drop in the number of calls made from payphones. At the same time, mobile coverage has improved significantly in recent years, particularly in rural areas.
"The Adopt a Kiosk scheme makes it possible for local communities to retain their phone box, with a refreshed purpose.
"Thousands of communities have already come up with a fantastic array of ideas to re-use their beloved local phone box."
For more information on how to apply or an application form, visit www.bt.com/adopt.