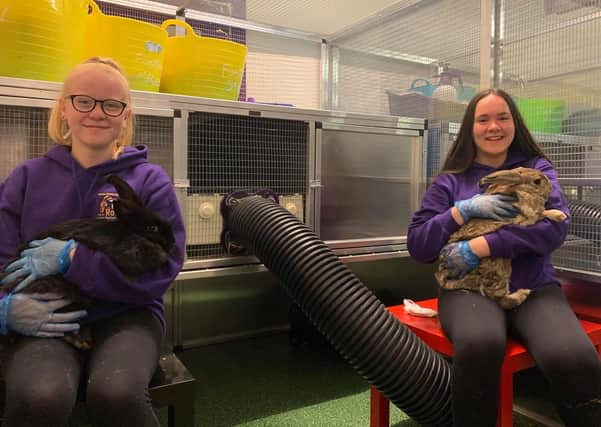 Rabbit Awareness Week takes place every year, run by the Rabbit Welfare Association - but because of the coronavirus crisis, the event has been taking place digitally and runs until Sunday, August 23.
Heather McGreevy, of Beloved Rabbits at Kirkintilloch, said: "We are a volunteer-led organisation of 100-plus people that dedicate every day to caring for, rescuing and rehoming hundreds of abandoned and unwanted rabbits every year.
"Right now we have more than 70 rabbits in our care who are placed within our foster care network. We also have 30 rabbits more on our wait list to be rehomed so you can imagine the pressure we're under to meet their needs."
She said the mission and goal of Rabbit Awareness Week, hosted by the rabbit welfare association fund and sponsors Burgess Excel, was to drive awareness of the five freedoms rabbits around the world deserve – a healthy diet, a good environment, companionship, good health and for humans to understand their complex behaviours.
She said: "Beloved Rabbits will be taking part to help amplify the cause and and give the public as much information possible to make better decisions for their rabbits. We are also sharing lots of amazing rabbit information with guest speakers lined up."
Find out more about the local charity and how to adopt at https://belovedrabbits.org/.