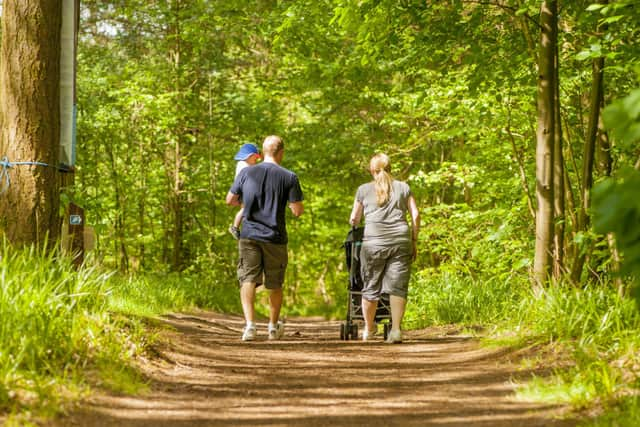 And, as she left office last week, the SNP politician did just that – publishing a report on how to grow a vibrant local tourism industry.
Recognising our area had enormous untapped potential, Aileen established the Clydesdale Tourism Group in 2019.
Key organisations – development trusts, community groups and accommodation providers – were invited to the first meeting at Castlebank Park in Lanark.
Since then, the group has strengthened bonds with VisitScotland and South Lanarkshire Council in the hopes of really putting the area on the map.
And before she left office last week, Aileen released a report on behalf of the group, bringing together its key recommendations.
The creation of a series of themed trails as a dynamic way to tell the story of Clydesdale and enhance the visitor experience. Investment in and assessment of supporting infrastructure such as parking, signage, cycle routes and public toilets. Exploring the potential and development of new and existing attractions along the River Clyde and the River Avon. Establishing an events calendar to let people know what is going on. Improving transport links to the west and east and promoting Carluke, Carstairs, Lanark and Biggar as gateways to the rest of Clydesdale. Improving active travel options – walkways and cycle routes, and encouraging their growth for locals and tourists alike.
Aileen said: "This is an ambitious report, drawing on the expertise and experience of the sector right across Clydesdale.
"We're blessed to have such a committed network of organisations and individuals who have given their time to support our local area.
"When I made representations to South Lanarkshire Council about the need to support tourism, it was met positively with new resources now announced and the intention to develop a new Tourism Co-operative.
"I want this report, and the expertise of those that helped to shape it, to influence and help guide the co-operative.
"The actions and ideas are a great way to hit the ground running as we seek to explore new opportunities to help our bonny part of Scotland recover from the pandemic."
Sylvia Russell, Lanark Community Development Trust chairwoman, has advocated for a local tourism strategy for years so was delighted to join the group.
She said: "I went on a study tour to the South of France five years ago and was shown how communities along the river had joined forces.
"We could do that here but have so much more to offer, not just historically but for active tourism such as walking and cycling holidays.
"Sadly, we don't have the infrastructure or transport links to back it up and we need that investment.
"I hope this group serves as a catalyst for that and it isn't just left to wither on the vine."
We'll be keeping an eye on developments to ensure we don't end up with sour grapes.