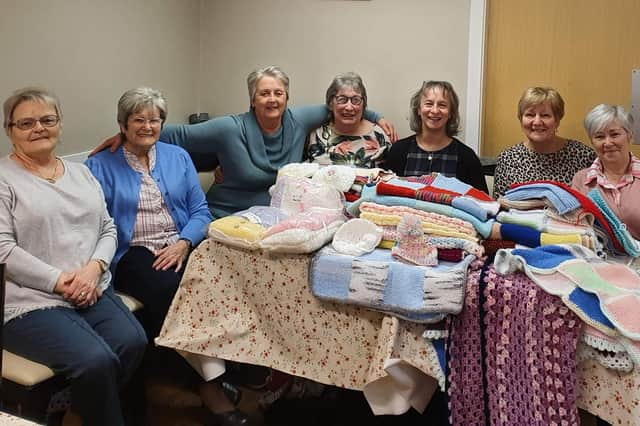 The knit and natter group decided to donate some of their work to help families in Ukraine.
Originally, all of the goods produced were destined for Lanarkshire SSPCA.
However, due to the increased interest of knitters keen to help people fleeing Putin's troops in Ukraine, the group members decided to split their creative efforts.
They have sent half the blankets (21), along with 12 baby jackets, 12 baby hats, gloves and socks to Ukrainian families.
The group meets at Poppy's Tea Room in Coalburn at 10am every Tuesday. Members would be delighted to welcome new blood and donations of wool would appreciated too.