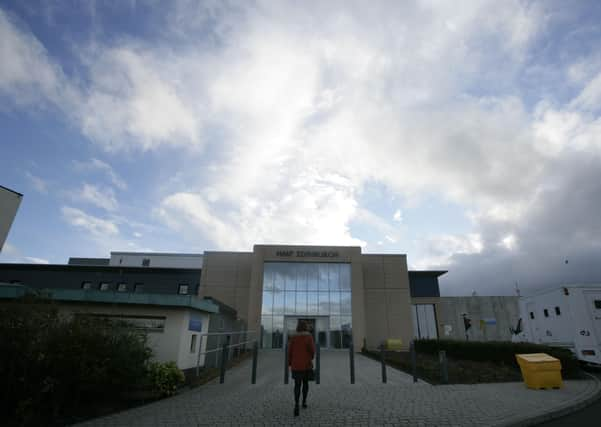 Plans designed to help protect staff and other inmates from the virus will see prisoners serving total sentences of no more than 18 months, with a maximum of 90 days left to serve, released. The measure will come into effect on April 30.
On grounds of public protection, anyone on a life sentence or imprisoned for sexual offences, domestic abuse or terrorism will not be eligible for early release.
In total up to 450 Scottish prisoners will be considered for early release. Similar measures have already been taken in France and the Republic of Ireland.
Justice Secretary Humza Yousaf said: "In this exceptional public health emergency, we are taking focused action to protect public safety as well as prisoners, prison staff and the NHS staff and others that work in our prisons.
"Using these emergency release powers, combined with increasing those on HDC (electronic monitoring) will substantially increase the availability of single-cell accommodation across the prison estate, which in turn will help SPS contain the spread of Coronavirus in our prisons. In addition, the resulting reduction in the prison population will allow the prison service to ease restrictions put on prisoners during these challenging times.
"The Scottish Prison Service has had to make significant changes to how they operate already in just a few weeks, with family visits paused, restricted activities and additional time in cells for those in their care. We must help staff to manage prisons in a sustainable way over the weeks and months ahead. This latest step – based on the emergency powers passed by MSPs earlier this month – will give them greater capacity to help ensure a safe custodial environment.
"The pace of recent events has been rapid and, in the available time, we have been working with the prison service and community justice partners to consider what appropriate arrangements can be put in place for a number of individuals to be considered for return to their homes and families, just a few months or even weeks before they were otherwise due to be released.
"The SPS is proactively working to increase numbers on Home Detention Curfew (electronic monitoring), however the capacity for HDC is limited by the current lockdown and social distancing measures. It is clear we will must use emergency release powers over and above HDC.
"This is not a decision that I have taken lightly, and I want to assure the victims of crime that this does not diminish what they have suffered. In these exceptional circumstances, I must consider actions that best reduce the prospect of further harm both in prisons and the wider community of which they are part."