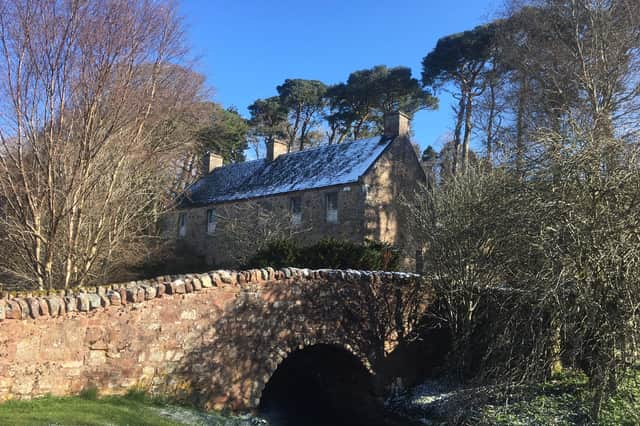 Estate agent Rettie & Co has set a closing date of noon on Friday, April 30, for buyers interested in the property at offers over £85,000.
Biggar Museum Trust's board of directors refused to comment on the sale, referring us instead to the advert which appeared on P17 of this week's Gazette.
It states: "Due to the amount of interest shown in this property, Rettie & Co have now set a closing date of 12 noon on Friday, April 30.
"The original timetable has been extended to give all parties the opportunity to view Greenhill and, if desired, to submit an offer in Scottish legal form to Rettie & Co by noon on that date."
The news dismayed Biggar and District Civic Society, which is campaigning to retain the building.
Secretary Janet Moxley said: "We have been invited to resubmit an application for funding for a feasibility study on new uses for the building.
"However, it is likely to take some weeks to process this application and further time would be needed to actually carry out the study.
"The closing date makes the chances of the building remaining in community ownership very slim indeed; however, we will continue to do what we can in the time available."
A petition set up by the society, to retain the historic home at Burnbraes for the community, has gathered almost 900 names with both locals and historians signing up, chief among them Sir Tom Devine.
He said: "I very much regret that Biggar Museum Trust has taken the inexplicable decision to sell off the Covenanters' House which was entrusted to its care some years ago. The absence of any consultation with the people of the town as to possible future uses is especially unacceptable.
"The era of the Covenanters is a fundamental aspect of 17th Century Scottish history and is absolutely central to the heritage and history of Biggar and Clydesdale.
"I therefore hope that every effort is made by local people to have this unwise decision reversed."
The civic society has also approached the Office of the Scottish Charity Regulator to discuss the legality of the sale.