Kirsten Oswald MP thanks Williamwood High School pupils for a great 'virtual' visit
Kirsten Oswald, Member of Parliament for East Renfrewshire, has written to Williamwood High School thanking the school for the opportunity to hold a virtual meeting with pupils from the Advanced Higher Politics and Modern Studies classes at the School.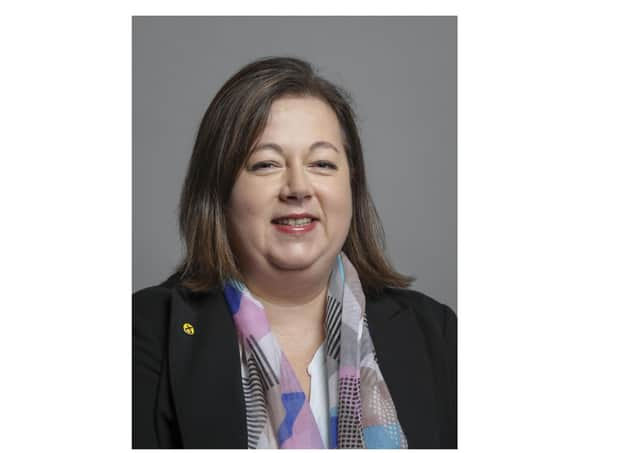 While pupils were in the school, Kirsten met with them through a virtual meeting tool and spent an hour speaking with them and responding to questions from the pupils, with the event arranged and moderated by teachers, Gerry Moore and Chris McKenna.
Questions from the pupils ranged across a wide range of topics, including on political leadership and the behaviour of Donald Trump.
Pupils were particularly interested in the detail of guidance concerning the coronavirus, and after the visit, Kirsten provided links to information on the Scottish Government website detailing that a maximum of six 12-17 year olds can meet outdoors, with no household limit, subject to physical distancing requirements.
Kirsten highlighted that these restrictions do not apply where there is other sector specific guidance in place, for example for gyms, childcare, organised sports, education, and places of worship.
Kirsten said: "It was a lovely start to the day to have an hour-long session with such a group of smart engaged young people.
"Meetings with young people always produce such a broad range of insightful questions, and this was no exception. It turned out to be a really thought-provoking session.
"I am grateful to have been asked to participate by the school, who, I am pleased to say, put great deal of effort into helping pupils engaging with the wider community.
"Last year was a really difficult school year, which saw major disruption, not only to education but also to sports and other social and school community activities.
"I was impressed by the level of interest in the Scottish Government coronavirus guidance, which it is vital for us all to follow if we are to get on top of this virus and have a more normal school year this year."