Lockdown taking its toll on bereaved Clydesdale families
The toll lockdown restrictions is taking on bereaved families is all too evident to ministers in Clydesdale.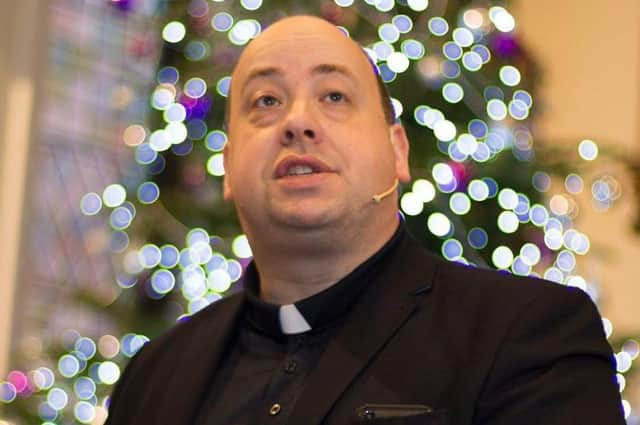 Rev Bryan Kerr, the minister at Greyfriars Parish Church in Lanark, shared his views on the subject in a Scotland Tonight special on STV recently.
Bryan was asked to appear, given his ongoing work at a local, regional and national level on funeral poverty.
But on this occasion, he was asked to speak instead about the human cost of the pandemic restrictions.
We spoke to Bryan this week to discuss a year like no other in his ministry.
He said: "It's been a very, very difficult year for everyone but none more so than families who are grieving.
"It's absolutely brutal not having that human touch; most ministers have found that very tough.
"Not being able to meet with families in person to discuss their wishes or to give someone you know a hug to console them at the graveside, it's been really difficult.
"The power of touch is really important at a time of high emotions but that has been lost, rightly, of course, to keep everyone safe.
"But it's a much more clinical process now and that's hard for us and the families."
Bryan was, however, lucky in one respect when the pandemic hit; his church had been broadcasting services online for 10 years so was well set up to deal with the challenges of the pandemic.
While this technology does enable more people to attend funeral services, it is of little solace to some.
Bryan said: "There are some families who are okay with only having 20 people at the service; they feel it gives them a little bit more control over that grief journey.
"For others, though, not being able to have their extended family and friends at the service to celebrate their loved one's life is very painful.
"People have and are struggling with the strict, but necessary, limitations in place.
"Having to have those conversations with families, on what they can and can't do, is difficult for us too, particularly at a distance on a video call or over the phone."
However, it's the on-going toll of grieving during a global pandemic that is most concerning local ministers and it has impacted not only immediate family members but many others too.
Bryan explained: "In the past, extended family and friends would be able to attend, say their own goodbye and start to get over the loss.
"But we're finding that their grief is being compounded by not being able to be there for the physical act of the curtain closing or the coffin being lowered. They've lost their chance to say goodbye and face up to the grief."
For close family members, the grieving process has also become a much more extended and painful journey.
Bryan added: "Due to lockdown, people are not meeting each other as they usually would and talking about the loss of their loved one.
"Those are difficult conversations but they play a big part in the healing process. Instead, people are repressing their feelings and are not able to move on.
"I think there will be a lot of challenges in the months ahead as we try to support people through that trauma."
Scotland Tonight filmed at St Nicholas Church in Lanark, as Greyfriars was undergoing work to remedy a flood.