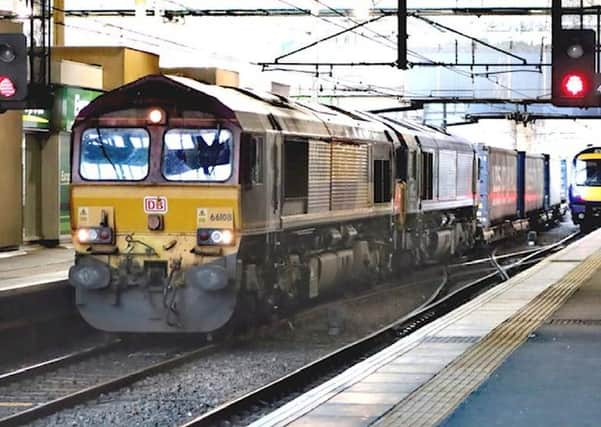 That's 100,000 tonnes of goods each week to ensure families across the country continue to be well supplied.
As Scotland does not have any deep-sea ports, it relies on cross-border freight services to keep shops, pharmacies and hospitals stocked.
As the coronavirus pandemic goes on, Network Rail Scotland's priority is to keep vital supply routes, notably both the East and West Coast main lines, open. Critical to this are front-line specialists, such as signallers and maintenance teams, without whom the railway could not operate.
Liam Sumpter, route director for Network Rail Scotland, said: "While the country pulls together to reduce the spread of coronavirus, our key workers are working tirelessly to keep the railway running so that critical goods like food, fuel and medical supplies can continue to move across the country.
"It also means essential workers like carers, nurses and doctors can get to and from work.
"Running a safe and reliable railway is more important now than ever before. I'm proud of my team and the part they're playing in keeping the country moving."
Freight companies are looking at how they can run longer trains in order to get more containers per train to meet a forecast rise in demand over the coming weeks and months.
Maggie Simpson, director general of Rail Freight Group, said: "The rail freight industry is working flat out to make sure essential supplies are available on supermarket shelves, that the lights stay on and that the warehouses have all the goods we need for online shopping.
"It is a real testament to all our staff and those at Network Rail for keeping up with changing demand and helping the whole of the UK in these difficult times."
To prioritise freight and key worker journeys, a reduced timetable is currently running on the rail network.