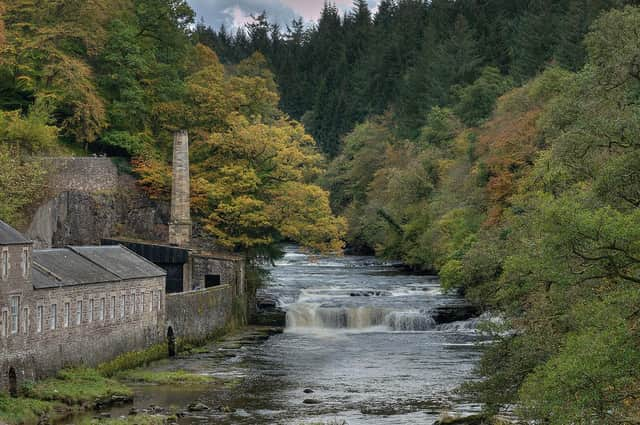 The Scottish Government funding will go towards repairs on the hydro-electric turbine and to provide essential maintenance to the fabric of the former 18th century mill village.
Announcing the funding last week, Culture Secretary Fiona Hyslop said: "Culture and heritage remain as important as ever to all of our lives in Scotland and that's why I'm determined to ensure that the UNESCO-recognised New Lanark site is safeguarded.
"We know the heritage sector has been significantly affected by the pandemic, but this funding will ensure that the fabric of the New Lanark site is protected as we look to emerge from lockdown – when it is safe to do so.
"We will continue to listen to the needs of the sector and do everything within our powers to support them through this crisis."
The latest grant funding is in addition to £711,000 which had already been provided by the Scottish Government to support New Lanark over the past year, after its revenues were hit by the pandemic.
Scott McCauley, New Lanark chief executive, said: "The Trust is grateful to the Scottish Government for recognising the site's importance and continuing to work with us. This funding will enable us to fully repair and refurbish our hydro-electric turbine and to carry out further maintenance work to preserve the site.
"Water from the River Clyde has provided the means to power New Lanark's operations from when the village was built by David Dale in 1785 and is as crucial to us in 2021 and beyond.
"The power and income generated by our hydro-electric turbine helps to underpin a swathe of our site operations.
"Water from the River Clyde provides the lifeblood for New Lanark and the prospect of seeing water running through the lade again will be a welcome sight for our visitors, villagers and staff."
Retiring MSP for Clydesdale Aileen Campbell made several representations to the government about the importance of New Lanark.
She said: "New Lanark remains a vital part of the heritage of Clydesdale, and it is right that we show determination to safeguard it."