Scots receive £6 million helping hand with funeral costs
More than 4300 people in Scotland have qualified for a payment to help towards the cost of a loved one's funeral since its launch last year.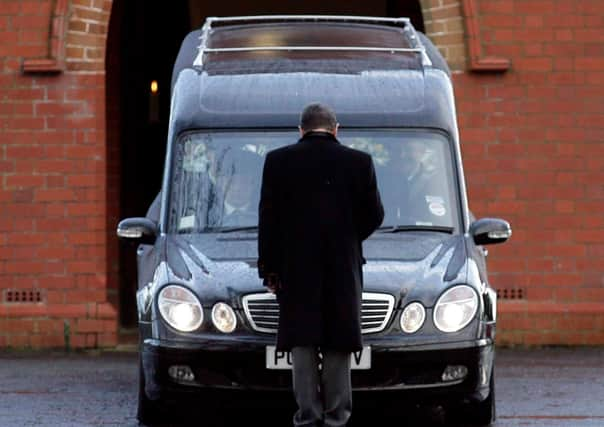 A total of £6 million has been paid to eligible applicants since September 2019, receiving a Funeral Support Payment of, on average, £1593 to help towards the cost of a burial or cremation and expenses such as travel and flowers.
June saw the highest number of applications to date with 780 people applying.
David Wallace, chief executive of Social Security Scotland, said: "Since the outbreak of coronavirus, we have been working in different ways with the vast majority of our colleagues working from home.
"We know that other organisations will also have had to adapt due to coronavirus, including registrars, funeral directors and advice services.
"Many of these organisation are key in making sure that people know about this payment and we are glad to see that the message is still getting out there.
"I'd like to thank these services for their ongoing support.
"Despite restrictions, we remain committed to getting payments to people in need.
"I'm pleased we've been able to protect our service and process Funeral Support Payment applications as quickly as possible – more than meeting our promise of processing within 10 working days of a completed application, once all the evidence is received.
"We are encouraging people to apply online in the first instance. For those that cannot access the online application form, a limited telephone service is available where people can speak to one of our specially trained client advisors."
She said: "The growing need for Funeral Support Payment over the last few months could, sadly, be linked to the financial impact of Covid-19. Many more people are receiving Universal Credit or other qualifying benefits.
"This means they might also be eligible for a Funeral Support Payment.
"You can apply for the payment up to six months after a funeral has taken place.
"If you could not apply within this timescale because of Covid-19, we'll accept your application as on time."