Springvale care home makes sure Anne gets to wedding on time - via Zoom!
A care home pulled out all the stops to ensure a resident was able to celebrate her son's wedding during the pandemic.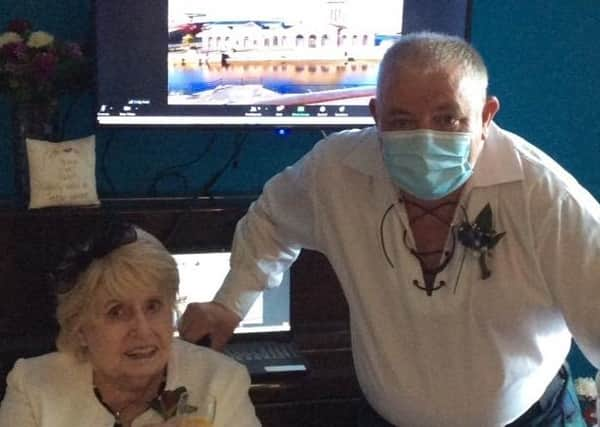 Anne Hunt, who has been a resident at Springvale Care Home at Lennoxtown for the past year, was heartbroken at not being able to attend son Craig's marriage to Heather.
But big-hearted staff at the home made sure she didn't miss out on the big day. The care home teamed up with the family so that all of the care residents could attend the wedding virtually via "zoom".
Area manager James Webb said: "We made a real event of it. The resident had her hair done, put on her wedding outfit and was escorted to her chair by one of our staff wearing a kilt and a piper played outside the care home."
The kilted member of staff was John O'Neill and the piper, Catherine Harman.
James added: "All the residents participated, with the ladies wearing hats and fascinators kindly donated by three local charity shops for the occasion. The staff enjoyed helping residents enjoy the day. It was a great team effort."