Power for PF had the full support of Suzie's mum Gail, who was diagnosed with idiopathic pulmonary fibrosis in March 2021.
The diagnosis was a hammer blow for Gail, her husband Alistair and their two daughters Suzie and Louise – for there is no cure for the terminal condition in which the lungs become scarred and breathing becomes increasingly difficult.
It's not clear what causes the condition, although in some cases it is thought to be genetic; however, it usually affects people who are aged 70 or over.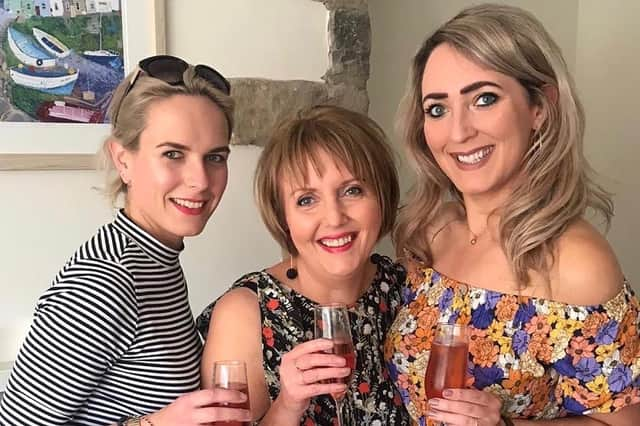 Gail was only in her 50s, working full time as a bar manager at Carnwath Golf Club and regularly enjoyed walking and step classes. However, towards the end of 2018 she noticed the long shifts were taking their toll. She'd get out of breath going upstairs and had developed a dry cough.
A trip to her GP in mid 2019 resulted in a series of tests over a period of time, including a CT scan and x-ray. It took until after the pandemic in March 2021 to eventually get the diagnosis she'd been dreading. Gail knew a bit about idiopathic pulmonary fibrosis as her mother had sadly died from a type of lung disease – so she knew what could lie ahead for her.
Gail started taking anti-fibrotic medicine in April 2021, which had side affects but persevered with them. However, in February last year her condition took a turn for the worse and a chest infection resulted in her being admitted to hospital.
A hospital CT scan showed a big deterioration so Gail was unable to continue working or looking after her much-loved grandaughter and grandson.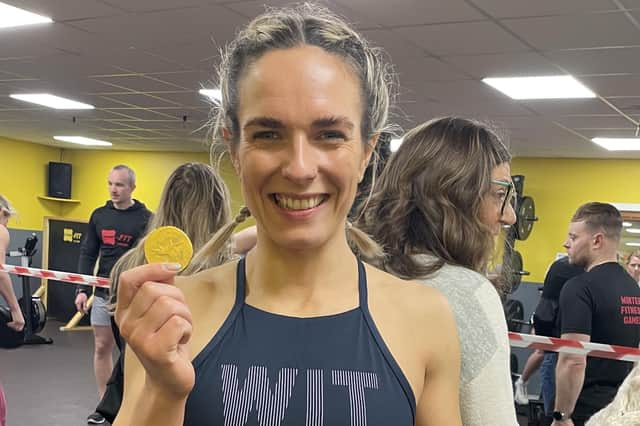 She commenced oxygen therapy and was put in touch with the transplant team at Newcastle, hoping to be on the active list for a lung transplant. Sadly, it was not to be and on November 18 last year, with her family at her side, Gail (57) passed away.
Throughout her journey, the family were able to find out more about the condition thanks to resources on the Action for Pulmonary Fibrosis charity website.
Gail also shared her story on that site in the hope that it would raise better awareness of the condition.
So she was delighted when Suzie (29) suggested doing a fundraiser for the charity last September. It was no surprise to her what her daughter, who lives in Lanark and is a long-term member of Curtis Bros Fitness in the town, had chosen to do.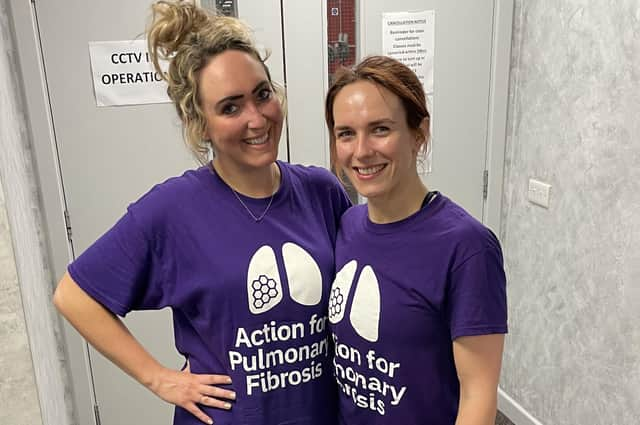 With the support of the gym, each day this month, Suzie is taking on a daily challenge – on day one, starting with running a mile, day two runinng a mile and then using the ski-erg for a mile.
Each day, Suzie ups the stakes by a mile so, by day 26, she will be doing 26 activities, each for a mile, followed by burpee broad jumps for 200 metres to complete the marathon finale.
Initially, the fundraising target for her Power for PF challange was £1000 but that quickly had to be increased as local folk rallied to support the cause. She has now raised £7568 with a new target of £8000.
She said: "When I first launched my Justgiving page, mum was really proud of me and we spoke about it lots.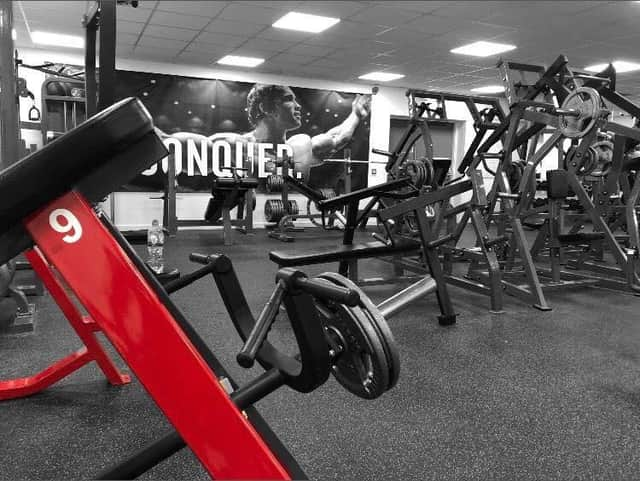 "Then people started donating; she was overwhelmed by the number of people who were donating and really touched by the messages they were leaving.
"Mum knew so many people and was very much loved; I think the amount raised shows how much she meant to others and that's been a huge comfort to us all. I know dad has been really moved by the messages that people have left too.
"This started out as an awareness and fundraising venture but it's turned into a fitting tribute to mum."
However, that doesn't mean to say Suzie is finding it easy – working ten hour shifts and then fitting the challenge in at the start or end of her day has not been easy, particularly as the challenge has become more and more difficult.
In fact, she's booked some time off work to ensure that she's able to complete it without having to worry about night shifts.
She has also received a huge amount of support from family and friends, who have joined her every day of the challenge, including Curtis Bros owner Barry and his brothter Craig, a personal trainer at the gym who inspired the fundraiser.
Suzie explained: "Craig did a year-long challenge, starting on day one with one burpee and increasing that each day until he had to complete 365 on his last day.
"I knew I couldn't sustain it for a year but that fundraiser did inspire Power for PF. Barry and Craig are allowing me to use the gym for the challenge and have joined in, as has dad – who still plays football and golf every week – and Louise and her husband Ryan.
"On the last day, the aim is to have them join me for the final marathon challenge. It's going to be a very long day but I'm determined to do it – for mum and everyone who has been so generous in their support."