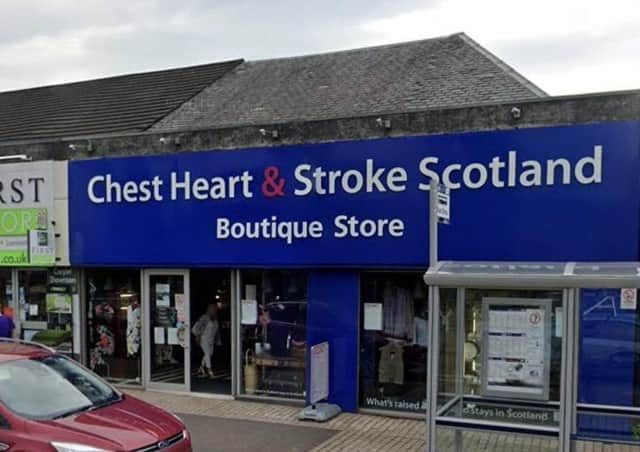 The local charity shop recently reopened on August 21 after months of being closed during lockdown.
The charity's chain of 45 shops were closed across Scotland resulting in a loss of £500,000 per month of income.
The shop team have been overwhelmed by the support from the local community, with hundreds of bags of donations being dropped off and customers queuing to pick-up a bargain.
Now, the busy store is calling for people to donate their time and help run the boutique.
They have several opportunities available in store, from helping on the shop floor, with stock donations, and keeping the shop safe by managing socially distanced queues and informing customers of safety and hygiene measures.
The charity's stores are vital in raising funds to help people living with chest, heart and stroke conditions across Scotland live their lives to the full.
Ashley Carroll, Shop Manager at Chest Heart & Stroke Scotland's Giffnock store, said: "It has been fantastic to be open again and welcome back our lovely customers. The local community have been amazing, and we really hope they can help us "At Chest Heart & Stroke Scotland you are more than just a volunteer, you're the difference between someone just surviving and really living! Our "We have lots of amazing opportunities and roles available and can be flexible to suit you. If you're interested, please pop into the shop or call us on 0141 638 0901.
If you'd like to volunteer at Chest Heart & Stroke Scotland's Giffnock store you can pop into the store at 172-174 Fenwick Road, call the store on 0141 638 0901 or email [email protected]