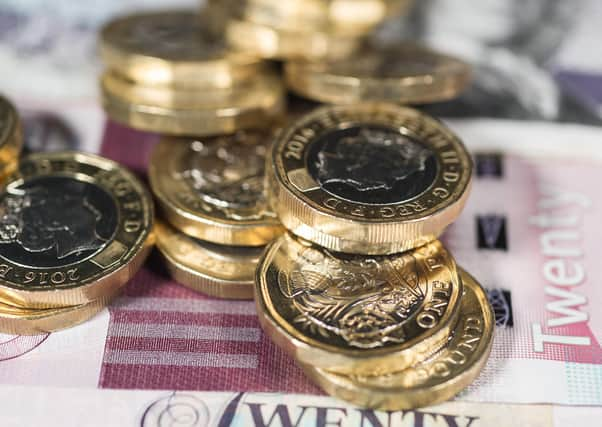 An investigation into boosting income was launched by the council's audit and scrutiny committee last year.
It put forward 12 recommendations, including an events programme, which have been agreed by council directors.
Cabinet members were asked to approve the response at a meeting on Thursday.
A report to the committee recognises the impact of Covid-19, and restrictions on large-scale gatherings, has impacted plans for major events.
But it states parks, and other assets suitable for hosting events, will be marketed.
Other ways of boosting incoming suggested following the investigation included through trade waste and refuse collection, leasing storage units, purchasing new commercial units, grazing lets and renewable energy, such as creating a biogas facility.
The response by council directors states annual garden waste collection and special uplifts will be prioritised.
But it adds: "After further investigation it was found that a number of the potential opportunities listed were either not commercially viable or would provide a very limited return and so are low priority e.g. leasing of storage units, new commercial units and grazing lets."
Generating income from factoring new-build housing developments, while "legally complex", is being investigated.
And "discussions are ongoing with a developer" over the creation of a biogas facility.
Recommendations from the investigation also included establishing a new policy on commercialisation and inviting other councils' representatives to discuss successful approaches. Seminars could be held in mid-2021 depending on Covid-19 restrictions.
Council officers agreed to maximise the use of local companies in procurement activities to "help stimulate the economy of East Renfrewshire" and to create further training opportunities for young people.
The audit and scrutiny committee asked for options to develop income generation opportunities at roundabouts, bus shelters and on council vehicles to be kept under review.
The response stated: "These opportunities had been explored previously and were found to be of low value and therefore of low priority but will be kept under review."
In the report to Cabinet, it reveals: "Despite the challenges of dealing with the Covid-19 pandemic, work has started in many of these areas with future work planned in due course."