Local MSP condemns Scottish Tories for backing 'shameful' Universal Credit cut
Strathkelvin and Bearsden MSP Rona Mackay has condemned the Scottish Tories for backing "shameful cuts to Universal Credit" which will inflict hardship on more than 5,000 households in East Dunbartonshire.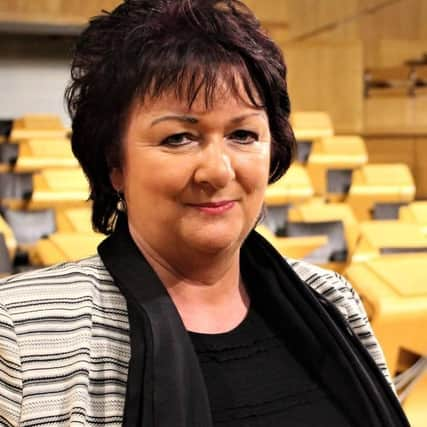 The Scottish Parliament has voted overwhelming to support the cancellation of the Tory UK Government's planned £20 cut to Universal Credit this month. It will rip over £1,000 from 5,111 local households.
The Scottish Government has written to the UK Government on eight occasions throughout the pandemic asking for them to make the uplift permanent and to extend it to legacy benefits.
The Tory's planned cut has also faced opposition from their own Conservative colleagues in Westminster - including former Scottish Tory leader, Ruth Davidson.
Ms Mackay said: "The Scottish Parliament has overwhelmingly spoke and demanded the Tory UK Government halts their plans to scrap the uplift to Universal Credit.
"Sadly, we also witnessed every single Tory MSP failing to stand up to their Westminster bosses in opposing the £20 a week cut – the biggest welfare cut since the 1930s. I was proud to stand up for the 5,111 households across East Dunbartonshire."
A spokesperson for the Scottish Tories said the temporary £20 uplift had been a "lifeline" for people in the pandemic and that now, "with recovery underway, it's right we focus on getting people back into work."
"The SNP are using this debate for political point scoring."