14-week rolling road closures in Bearsden
Motorists in Bearsden are being warned to prepare for 14 weeks of rolling road closures during result of upgrades to the local water infrastructure by Scottish Water.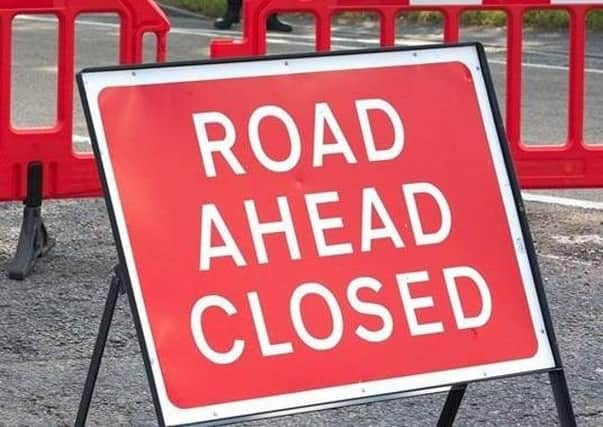 Work to replace the water main begins on Monday 29 March, in Norwood Park, Beechwood Court and Drymen Road.
The programme of works will then move into Horseshoe Road, Roman Road and Jubilee Gardens, before coming to an end in Whistlefield Court and Canniesburn Road.
It is expected to take around 14 weeks for completion.
Scottish Water said the following rolling road traffic management will be in place to enable the improvement works to be carried out safely:
From Monday 29 March, three-way temporary traffic lights will be in place on Drymen Road at its junction with Norwood Park and Beechwood Lane for approximately one week.
From Wednesday 31 March, a short stretch of Horseshoe Road will be closed from the junction of Roman Road for around three weeks.
From Wednesday 21 April, a stretch of Horseshoe Road will be closed up to the beginning of Jubilee Gardens for two weeks.
From Thursday 6 May, a short stretch of Jubilee Gardens will be closed between the hours of 8am to 5pm for around two weeks. Pedestrian access will be maintained at all times.
From Monday 24 May, three-way temporary traffic lights will be in place on Canniesburn Road at Whistlefield Court for approximately five weeks.
Road traffic management has been agreed in conjunction with East Dunbartonshire Council.
Drivers are urged to follow local diversions.
Georgina Reid, corporate affairs manager in the west, said: "It's important that our customers continue to enjoy clear, fresh drinking water.
"This essential work to improve the resilience of existing infrastructure and help reduce the chance of pipes bursting will help us achieve that.
"Some customers may experience a change in water pressure and/or discoloured water.
"If this happens, turn on the cold water tap in your kitchen and let the water flow slowly until it runs clear."
She added: "We apologise for any inconvenience."