The restrictions came into force on Monday, February 13, when half of the car park was closed to enable mechanical works within an underground storm storage tank.
As soon as the works are completed, the car park will re-open fully. Scottish Water has liaised with South Lanarkshire Council and the partial closure is expected be in place for around four weeks.
Local businesses are open as usual while these works are ongoing.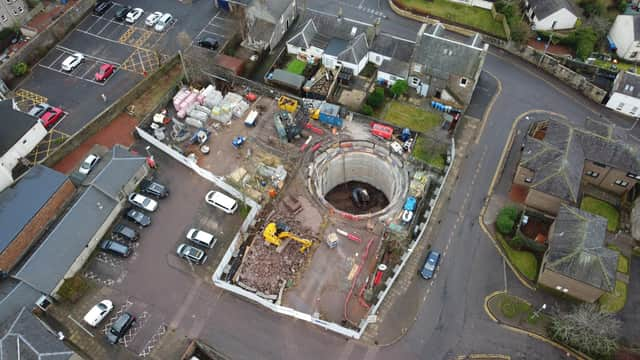 The project team will return at a later date to fully connect the new infrastructure, as the global shortage of microchips continues to cause delays. More information will be released when it is available.
The £2.5 million project has also involved the installation of a new storm storage tank and larger pipes to increase the capacity of the existing sewer running along Bernard's Wynd.
During times of heavy rainfall, excess water will spill into the new tank and be stored there before it is pumped back into the sewer once water levels in the sewer are low again.
The storm storage tank and infrastructure has ben installed underground at Wellgate Car Park.
A kiosk will be installed next to the pedestrian steps into the car park to house power and pumps, so these can be maintained.
The work began in November 2021.