Scotrail maintains 90 per cent punctuality
Figures published today (Friday, July 31) show more than 90 per cent of trains have been punctual for the fifth month in a row.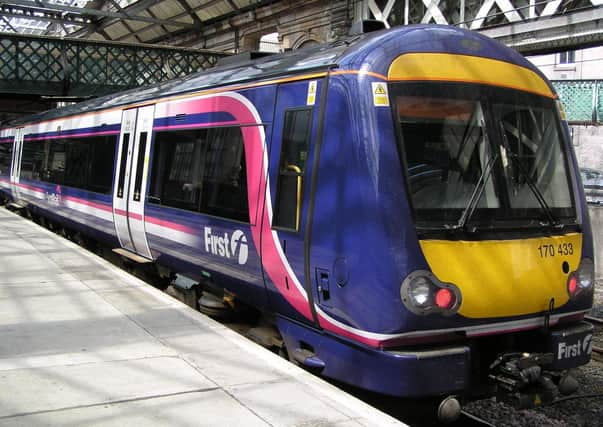 Between June 28 and July 25, 95.6 per cent of Scotrail services met railway industry standard public performance measures.
Scotrail and Network Rail Scotland have worked had throughout the coronavirus pandemic to keep cancellations to a minimum, and from Monday (August 3) it will be running more than 90 per cent of its normal timetable.
During the pandemic a revised timetable has been in place to allow NHS staff and other essential key workers who need to travel.
With restrictions beginning to ease, Scotrail continues to urge people to consider alternative travel methods including walking and cycling to keep space free for people who have no choice but to use trains.
The rail operator has introduced a series of rules for passengers which include not travelling if sick, avoiding main commuter periods, not travelling if it seems unsafe, to use a face mask during the entire journey and while at the station, and to be prepared to take a later train if your first choice is busy.
Scotland's Railway managing director Alex Hynes said: "Thanks to the hard work of staff across Scotland's Railway, those making essential and necessary journeys over the past five months have been able to do so on trains that have ran on time.
"As we move toward the further easing of restrictions, with close to a normal timetable in operation from Monday, it's remains important for customers to take personal responsibility for their choices, consider alternative transport options, and if you do travel to wear a face covering for your entire journey."