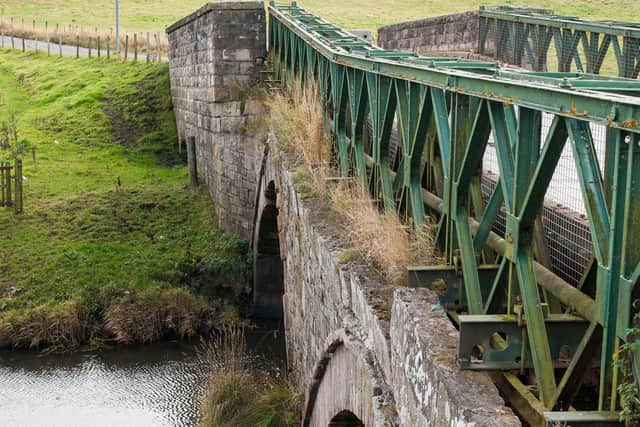 South Lanarkshire Council issued an emergency closure of the old Ponfeigh Bridge near Rigside in 2016.
It was then demolished in 2019 after further deterioration in its condition was caused by a defective water main leading to a partial collapse of the north east wing wall.
The new bridge will take approximately six months to complete and the work is being carried out on the council's behalf by civil engineering contractor I & H Brown Ltd.
Councillor John Anderson, chairman of the council's Community and Enterprise Resources Committee, said: "It is great news that work is now underway on a replacement bridge which I know will help reduce journey times for people living in and around the village of Rigside and indeed the wider rural Clydesdale area.
"Projects like this are complex, and the entire design phase included ecological appraisal, ground investigation and design analysis and voluntary acquisition of all of the land needed for the construction phase.
"I would like to thank locals for their patience and I am sure they will look forward to this project being completed."
Meanwhile, further work is needed at Cleghorn Bridge before it can be safely reopened to the public, which is expected to last until the summer.