After a string of luscious days and beautiful blue skies, Scotland has finally been hit by snowfall. According to the Met Office, there is still more to come for Glasgow with the region currently under a yellow weather warning until Sunday.
Temperatures are set to drop to -1C today as the 'bitterly' cold snap continues. There have been a series of weather warnings for snow and ice across the nation and the UK recorded its coldest night this year on Tuesday (March 7).
Met Office chief meteorologist Matthew Lehnert said: "Snow, ice and low temperatures are the main themes of this week's forecast, with the UK under an arctic maritime air mass. Snow could lead to some travel disruption, with a chance some rural communities in the north could be cut off.
"The focus for the snow moves to southern England and South Wales tomorrow and some may wake up to a few centimetres of snow, with the south coast and far southwest likely to see a mix of rain and sleet. Further snow and hail showers are also expected along northern coasts, especially in northern Scotland.
"During the afternoon, a further spell of sleet and snow is likely to develop across southern England and South Wales which could cause travel disruption into the evening. The impact of lying snow and ice on untreated surfaces may have an impact on Thursday morning travel."
So, what is the Glasgow weather forecast and will snow arrive today? Here's everything you need to know.
Met Office: Glasgow hour by hour weather forecast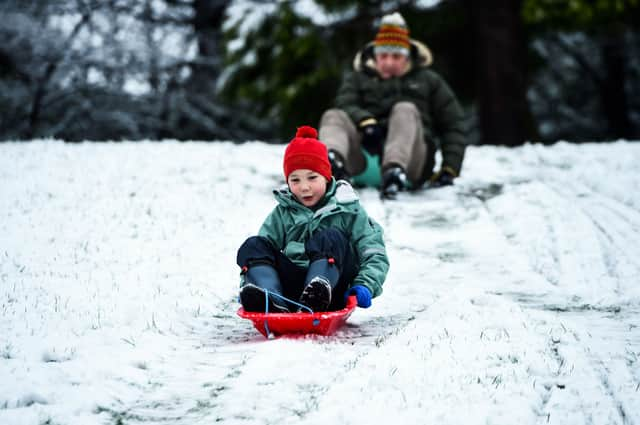 6am: Cloudy (-2C)
7am: Cloudy (-2C)
8am: Cloudy (-1C)
9am: Sunny intervals (0C)
10am: Sunny intervals (1C)
11am: Cloudy (2C)
12pm: Cloudy (3C)
1pm: Cloudy (4C)
2pm: Cloudy (4C)
3pm: Cloudy (4C)
4pm: Cloudy (3C)
5pm: Cloudy(3C)
6pm: Light snow (1C)
7pm: Sleet (1C)
8pm: Light snow (1C)
9pm: Cloudy (1C)
10pm: Light snow (1C)
11pm: Cloudy (1C)
12am: Cloudy  (1C)