Lewis Capaldi's fans took over singing for him as he struggled with symptoms of Tourette's syndrome while on stage in Frankfurt, Germany this week.
The Forget Me singer, 26, who lives in Glasgow, revealed last year that he had been diagnosed with the neurological condition after experiencing Tourette's tics.
In a viral TikTok video, Lewis can be seen belting out his hit song 'Someone You Loved,' but then mid-performance turns away from the microphone as his head and shoulders begin to twitch.
The audience were quick to show their support for the singer by collectively joining him in belting out the emotional song as he put on a memorable performance to end his set.
The viral clip was titled "We support you!!," and has so far gathered more than 19,000 comments from fans. Most of the comments under the video have been from fans expressing their love and support for the singer.
One fan wrote: "Lewis Capaldi deserves the world," whilst another proclaimed: "He is truly a gem!" A third chimed in: "Lewis Capaldi fans have my heart."
Fans who also claim to suffer from the symptoms of Tourette's syndrome flooded the comments section.
One wrote: "Coming from someone who has Tourettes, I love this!"
Whilst another said: "I feel so comforted knowing I could still be a singer like this someday, regardless of my tourettes"
Last year, Lewis Capaldi opened up about his diagnosis on Instagram, explaining: "I wanted to speak about it, because I didn't want people to think I was taking cocaine or something."
Lewis told his 5.9 million followers during a live stream about his experience with the condition, and how it affects over 300,000 people in the UK. He added: "My shoulder twitches when I am excited, happy, nervous or stressed. It is something I am living with: it's not as bad as it looks."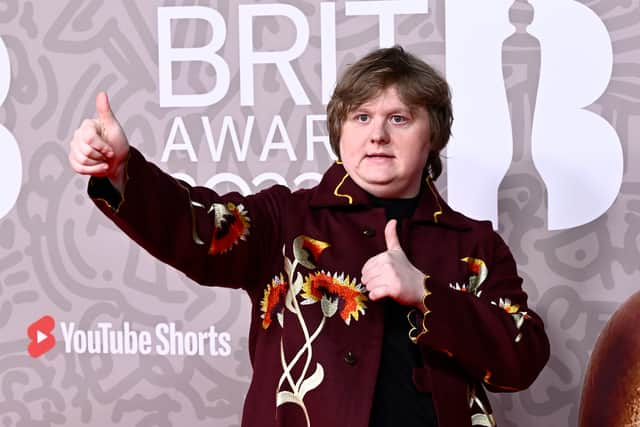 In January 2023, Lewis had to reassure his concerned fans that he was "absolutely fine," after a video emerged of him twitching on stage whilst performing in Liverpool.
He took to TikTok to discuss the incident, saying: "I'm doing this quite a lot and sort of look a bit uncomfortable. It's just – I've got Tourette's, so I'm just twitching quite a bit here."
He added: "I'm fine. So, thanks to everyone who came to the gig that night – it was incredible. Come see me twitch live in person."
After his diagnosis, Lewis also openly discussed his condition with Jonathan Ross, 62, on his ITV chat show, where he admitted that it definitely gets worse on stage and can really affect his performance.