The Waterfront took to their Facebook page to post snaps of the visit, with the caption: "So we had the lovely pleasure of Lewis Capaldi in for his dinner this evening all before his performance at the Utilita arena tomorrow, what a lovely guy he is."
The star tucked into a large haddock, chips and peas and washed his meal down with Irn-bru before polishing off gelato ice cream.
Lewis also posed for photos with the star-struck staff at the chippy, who were privileged to host the Pointless singer.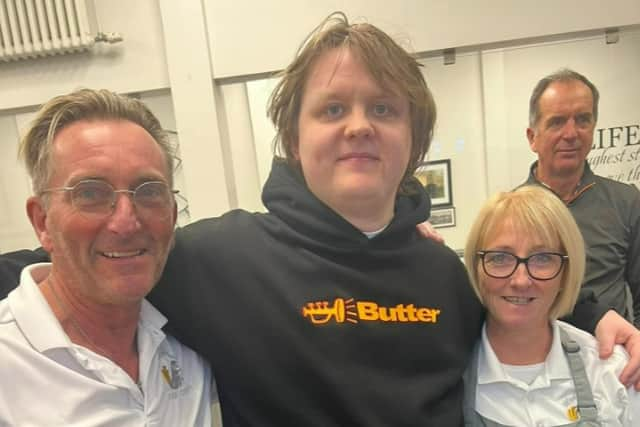 "Out of everywhere he could have chosen to eat, it was here - it was just a privilege," said co-owner Ian Corner.
"I got next to no work done from my staff for the rest of the night - they were just so excited for him to come in," Mr Corner joked.
The eatery is no stranger to celebrity guests and has been visited by stars including Sam Fender, Bobby Robson, Jimmy Nail, Paul Gascoigne and Robson Green.
Lewis Capaldi is currently on a European tour to promote his upcoming second studio album, Broken by Desire to Be Heavenly Sent.
The singer has reassured fans that he's "absolutely fine" after a video of him twitching on stage at his show in Liverpool sparked concern.
He went public with his Tourette's syndrome diagnosis in September last year, claiming it was a relief because he was worried that he may have a "horrible degenerative disease."
The 26-year-old has responded to fans who were concerned about his twitching in a new video.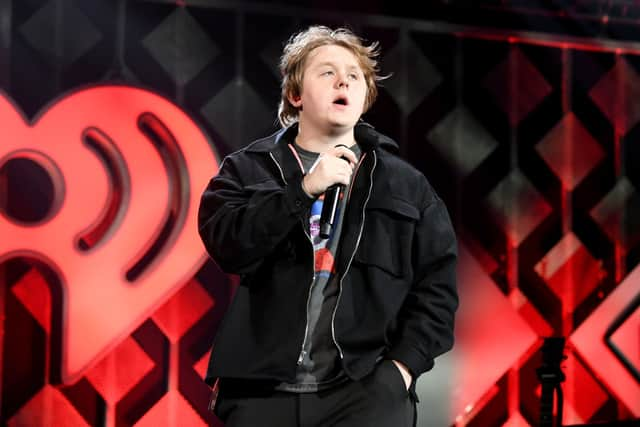 Addressing the video, he said: "Hello, it's Lewis here. I've seen this video here doing the rounds on TikTok, and I see a lot of people in the comments concerned because I'm twitching quite a lot."
"I'm doing this quite a lot and look a bit uncomfortable. I've got Tourette's, so I'm just twitching quite a bit, but it's not an issue in the slightest. I'm absolutely fine," he continued.
"It's just that this happens when I get tired, nervous, excited or whatever so it just gets more intense. I'm not doing it now at all because I'm lying in my bed in my pants, but this is at the end of an hour and a half gig, and I'm singing in front of 15,000 people."