David Attenborough films show 'likely to be his last' amid reports 1 in 7 UK native species face extinction
David Attenborough's new TV series called 'Wild Isles', is 'likely to be his last' amid news 1 in 7 species native to the UK face extinction
Watch more of our videos on Shots! 
and live on Freeview channel 276
Visit Shots! now
The face of wildlife programming over the past eight decades, Sir David Attenborough has given the natural world a voice throughout his impressive career. The presenter's latest project however, is reported to be the final time he will appear on location.
Wild Isles will see the 96-year-old front a five-part BBC One series showcasing all British natural history has to offer. According to the Observer, the series will be the last program Attenborough will be filmed in the field.
Describing the series, a BBC spokesperson said: "Britain and Ireland have some of the most diverse and beautiful landscapes on Earth. In this major new landmark series, Sir David Attenborough will celebrate the wonders of the islands that we call home, revealing the surprising and dramatic habitats that exist right on our doorstep. It's our home, as you've never seen it before.
"Nature in our islands will prove just as spectacular as anywhere else on the planet, but it is increasingly fragile. With intricately connected species relying on habitats, and one another, for survival, we ask what can be done to protect them and the delicate ecosystems that remain, and to make our wild isles even wilder for future generations."
The series follows World Wildlife Day, which took place on Friday (March 3). Speaking out on the awareness day, TV presenter and nature advocate, Michaela Strachan, said saving the world's wildlife starts at home.
She said: "Some species may be big, colourful and exciting-looking. Others may be tiny, understated and appear dull, but everything needs to be valued and we can't take our British wildlife for granted. Whether it's a tiger in India or a snail in Britain - each species plays a vital role in its ecosystem."
The wildlife ambassador also believes while we love our wild animals in Britain, we also take them for granted. She said: "We think of ourselves in the UK as a nature loving country, but we're actually one of the most nature-depleted countries in the world. When people hear that, they find it really shocking, but that is the reality."
According to the State of Nature Report 2019, carried out by the State of Nature Partnership, as it stands today, more than 1 in 7 of the country's native species are threatened with extinction. "Their decline isn't always obvious, take insects as an example. Many of us will remember driving on a motorway or country road years ago and having to clean the windscreen as it was covered in insects. Numbers have declined so much that it just isn't necessary anymore," Michaela said.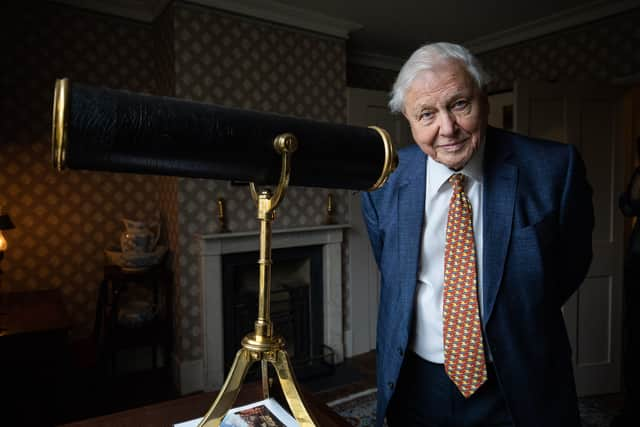 UK's most at risk native species
Among the British native species most at risk are the house sparrow and starling, both red-listed as a high conservation concern due to their declining populations. However, there are things nature-lovers can do to help, and it starts right on your own doorstep.
Gardens have a huge impact on British wildlife populations, with current gardening trends possibly contributing to the rapid decline. Michaela said: "A big trend at the moment is low maintenance very stylised gardens. Many people don't realise that by swapping our lawn and bedding plants for artificial grass and shrubs, we're destroying vital habitats and sources of food for our local wildlife ecosystems."
When asked how we can help British wildlife, the TV presenter said: "The best place to start is at home. When you make a difference to your local patch it makes you feel empowered. One of the best things you can do to support wildlife is, do less! That makes most people smile! Leave areas of grass unmowed, rake leaves into a pile and just leave them, let wildflowers and weeds grow.
"Put all those back gardens together and collectively they make up a huge area that can support nature and make a big difference."
Attenborough's Wild Isles, co-produced by the RSPB and WWF will be available to watch on BBC one and iPlayer later this month. Tune in from March 12 at 8pm.