Sting says music industry will face 'battle' with AI in coming years
Sting's comments come after an increase of Artificial Intelligence to recreate work of well known singers and bands
Watch more of our videos on Shots! 
and live on Freeview channel 276
Visit Shots! now
Sting has said musicians will face "a battle" with artificial intelligence and how it is used within the music industry. The 71-year-old former The Police frontman, said the coming years would see artists fighting to defend the "human capital" of music.
It comes as AI is increasingly being used to recreate work from well-known musicians and bands with almost unrecognisable differences. Eminen, Drake and Harry Styles have all seen fake copies of their work being produced using artificial intelligence.
DJ David Guetta has already used the technology to replicate voices from popular artists into his tracks. The French music producer added Eminen's "voice" into one of his songs, whilst also producing a duet between Drake and The Weekend which went viral in April but was quickly pulled from streaming services after a copyright claim from Universal Music Group.
In an interview with the BBC, Sting said: "The building blocks of music belong to us, to human beings." The singer shared that he was not impressed by the new technologies, saying:  "It's similar to the way I watch a movie with CGI. It doesn't impress me at all.
I get immediately bored when I see a computer-generated image. I imagine I will feel the same way about AI making music.
"Maybe for electronic dance music, it works. But for songs, you know, expressing emotions, I don't think I will be moved by it." He said: "The tools are useful, but we have to be driving them. I don't think we can allow the machines to just take over. We have to be wary."
The music industry has already mobilised against the new technology, launching a group called the Human Artistry Campaign. It has warned that companies using AI are violating copyright by training their software on commercially-released music.
However, under English copyright law, works generated by AI can be theoretically protected as its own work. But in the US Copyright Office, a ruling has recently been placed where AI art and music, can't be copyrighted as it's "not the product of human authorship".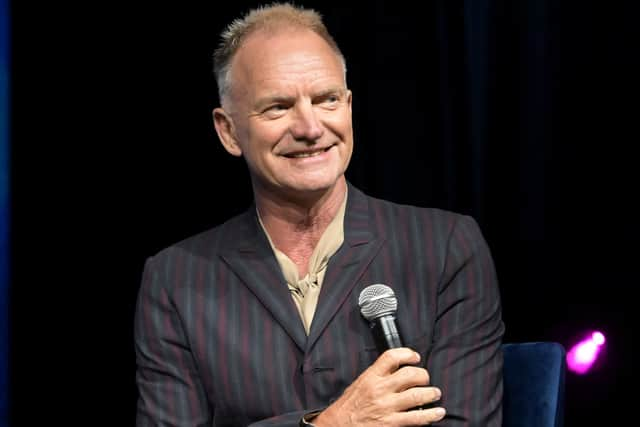 Pet Shop Boys frontman Neil Tennant has recently shared his views on AI technology, suggesting it could actually help musicians. Speaking to the Radio Times, Neil said: "There's a song that we wrote a chorus for in 2003 and we never finished because I couldn't think of anything for the verses,
"But now with AI you could give it the bits you've written, press the button and have it fill in the blanks. You might then rewrite it, but it could nonetheless be a tool." Sting shared his thoughts on Neil's comments during his BBC interview, where he said: "The tools are useful, but we have to be driving them. I don't think we can allow the machines to just take over. We have to be wary."