Bobby Allain: From Clyde Under-19s to a Greek title win with Olympiacos
A former Clyde youth keeper has made his debut with Greek giants Olympiacos - and helped them win the title in his very first game.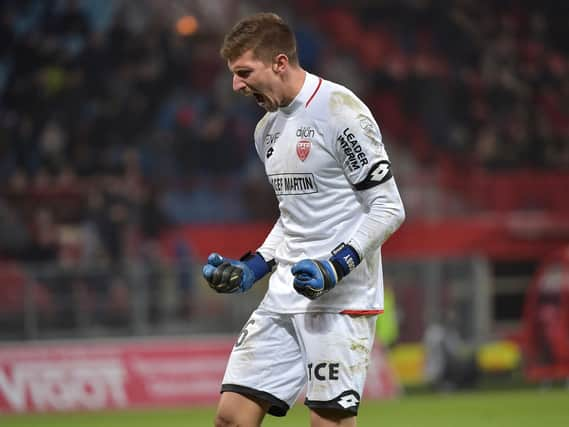 Bobby Allain was between the sticks for the Athens side when they took on Crete outfit OFI last week.
And their 2-1 victory was enough for them to clinch the 45th Greek Championship in the club's history - and their 20th in the past 24 seasons.
Allain (28), who is eligible to play for both France and Scotland through a French father and Scottish mother, enjoyed a short spell with Clyde while a teenager.
He told the Sunday Post in an interview last year: "I was about to sign for a French side when my uncle told me he had a trial for me in Scotland with Clyde, and I thought, 'Why not?'.
"The coaches at the time – John Brown and Andy Goram – were really happy, and told me that they wanted me to sign and play with their Under-19s.
"I was able to stay with my mum's family in East Kilbride. I was still in college at the time, so every morning it was football, and in the afternoon I was trying to do studies at home.
"It was a big step up for me and I learned so much from Andy Goram. Having the chance to work with him was unbelievable."
However when the family moved to France Allain went with them and signed for fifth division side Ivry.
He then moved on to Red Star of Paris before joining French top flight side Dijon.
And a number of impressive displays there, the highlight being helping them preserve their Ligue 1 status with a relegation play-off win over Lens, attracted the attentions of Olympiacos who signed him on a two-year deal in 2019.
After spending most of the season as back-up, he got his chance last week with a starting slot against OFI.
Allain recently spoke to GFM Podcast host Zachary Mavrakis about moving from Scotland to France and then Greece.
He said: "The people here are really nice and very welcoming - in one month I felt like I was at home.
"I have one year more contract with Olympiacos and would like to play more. I don't want to be pretentious but feel I have something to do here and hope I will achieve it.
"I want to be a professional for a long time.
"For me the example is [Gianluigi] Buffon, I hope to play football as long as he has played football."