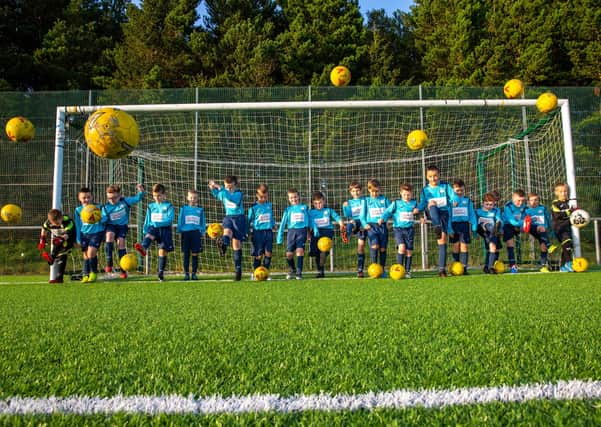 Team coach, Gary Marnoch said: "We're thrilled to have received this donation from Taylor Wimpey West Scotland and we are grateful for their support of initiatives like ours in the local community.
"Taylor Wimpey's generous sponsorship donation has meant that our 2011 team have their very own playing strip. Our team is bursting with talent, and we're delighted to see them looking so smart and professional as they approach every game and training session."
Commenting on the sponsorship, Audrey Ross, Sales and Marketing Director for Taylor Wimpey West Scotland said: "It is incredibly important to us to support the local community and we're delighted to have been able to help to support community youth football and ERKK Youth 2011's. Our donation has given a helping hand to a progressive community club that is providing a great opportunity for young people to lead a healthy lifestyle, and we're really
"This sponsorship also underpins our commitment to continue to deliver an impressive range of three and four bedroom family homes at our local Benthall Farm development, and to play our role in bringing the overall development masterplan to life. Following several successful years in East Kilbride we are delighted to confirm that we will be launching our third phase of new homes soon.
"Our team is on hand to give customers the best possible home buying experience, and buyers interested in becoming part of this growing community can book an appointment to pop along and find out more."