Ciaran Summers' internship at Nike lands him Dutch defensive duties
Former Queen's Park defender Ciaran Summers has made the ambitious move to Holland and joined third division side DOVO.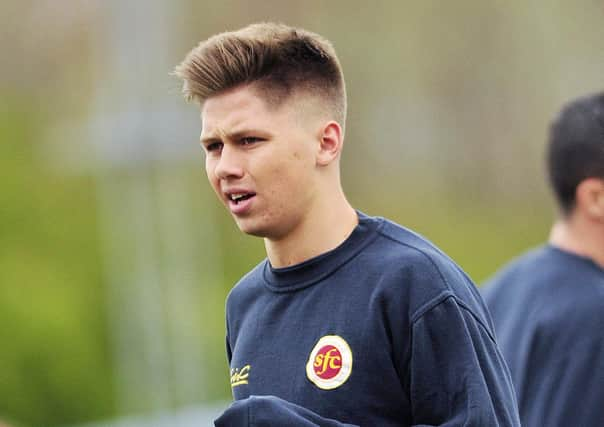 Working in marketing for Nike, Summers' work took him to the Netherlands and he has secured a club for the forthcoming season through Jimmy Calderwood's son Scott – manager at the Sportpark Panhuis.
The left-back, or left-leg as the Dutch translation refers to him as, progressed through the ranks at Rangers before moving to the Warriors and then Queen's Park – but was on trial at Falkirk last summer under Ray McKinnon and Darren Taylor.
And when the former Bairns management team left Falkirk they were re-united with the defender at Hampden and helped secure his move through contact with Calderwood.
Now Summers is gearing up for the new season, in new surroundings, and will be all the better for it.
He said: "It's interesting to see as a foreign player going in, now you understand how the boys I'd played with in the past coming from abroad to play in a Scotland and how they feel. Back home you get familiar but everything here is new and fresh so that's a good experience.
"It's all fallen into place a little. I graduated from university with a masters in marketing and the Nike internship came up. I was keen to go full-time, with Falkirk if possible, but it didn't happen and I knew the Nike opportunity would be something I'd regret not taking so I went for it with the hope I could continue football here.
"Ray McKinnon, who I'd been training with at Falkirk last summer, ended up being my manager at Queen's Park, and he, Laurie Ellis and Darren Taylor tried to set me up with their contacts and put me in touch with Scott Calderwood – Jimmy's son – who is manager at DOVO.
"Their squad was full but I had a night training with Kozakken Boys including former Ajax and Real Madrid player Royston Drenthe. But then coronavirus came and that ended things and I came home to Scotland for the lockdown.
"I've been back in Holland for five weeks and after a week with Scott at DOVO we sorted something out and I'm delighted, and looking forward to the season.
"Over here it's fourth tier – that's the equivalent of League Two where I was in Scotland but the standard here, for that level, feels higher – maybe a league or two up.
"Everyone around me has come through a good level like Ajax or PSG youth which will help the team. It's a lot more technical. From goalkeeper right through, everyone is comfortable on the ball. Every team builds out from the back, even under pressure and tries to pass out.
"There's two players for every position, and on my first night I was in at left centre half. It was good to get a play somewhere different because I've always been left back. So I started out of position and then I was left back and left wing and recently I've been on the right.
"Everyone is getting different positions and it's been quite good, but as much as I'd like to nail down the left back spot, I'm covering for the injured right back just now, I'm more than happy to play for game time in Holland, because that's what I was looking for.
"It's busy with the Nike day job but it's good for Nike too – everyone has some sort of sport backgroundthere. I've found a team, and a routine – at the moment it's training Monday and Thursday and games Tuesday and Saturday. We'll play a lot more pre-season games than in Scotland but I'm enjoying the new experience and new routine and looking forward to the league kicking off on September 5."