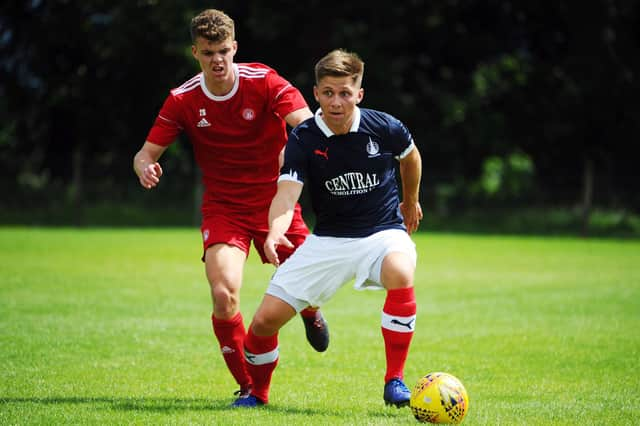 The 25-year-old former Lenzie Academy pupil has made the ambitious move to Holland by joining third division side DOVO.
But unfortunately he'll have to wait a little longer to get going as he has just sustained a broken wrist which will rule him out for the next six weeks.
Working in marketing for Nike, Summers' job took him to the Netherlands and he has secured a club through Jimmy Calderwood's son Scott – manager at the Sportpark Panhuis.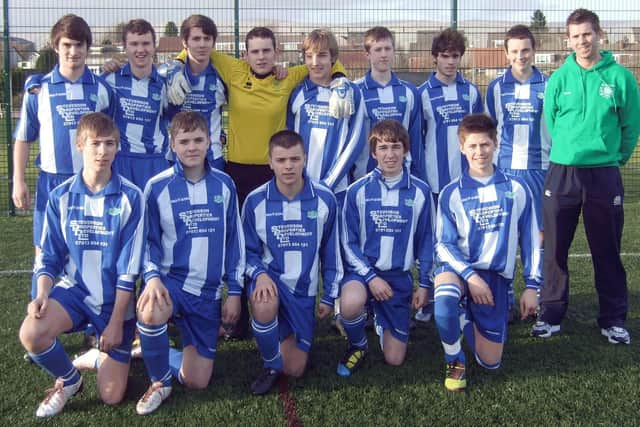 The left-back progressed through the ranks at Rangers before moving to Stenhousemuir and then Queen's Park. Now Summers is gearing up for a new season in new surroundings - and believes he will be all the better for it.
Ciaran's success in the game hasn't come as a surprise to those who watched him play for Lenzie Academy.
Coach, and English teacher, Iain McKinstry said: "Ciaran had one of those really polite and friendly types of personality but you could always tell he had the determination of a winner in there.
"He was playing left back in the school team and, even when he was young, the range of his skills was excellent. Great header, snappy tackler and measured first touch.
"It was clear that he was streets ahead of the rest."
Fellow coach and PE teacher Russell Imrie added: "He was always an exceptional talent at school,"
He said: "It's interesting to see as a foreign player going in, now you understand how the boys I'd played with in the past coming from abroad to play in Scotland feel. Back home you get familiar but everything here is new and fresh so that's a good experience.
"It's all fallen into place a little. I graduated from university with a masters in marketing and the Nike internship came up.
"I was keen to go full-time, but it didn't happen and I knew the Nike opportunity would be something I'd regret not taking.
"Ray McKinnon, who I'd been training with at Falkirk last summer, ended up being my manager at Queen's Park, and he, Laurie Ellis and Darren Taylor put me in touch with Scott.
"Their squad was full but I had a night training with Kozakken Boys including former Ajax and Real Madrid player Royston Drenthe. But then coronavirus came and I came home to Scotland.
"I've been back in Holland for five weeks and after a week with Scott at DOVO we sorted something out and I'm delighted.
"Over here it's fourth tier – that's the equivalent of League Two where I was in Scotland but the standard here, for that level, feels higher."
"Everyone around me has come through a good level like Ajax or PSV youth which will help the team. It's a lot more technical. From goalkeeper right through, everyone is comfortable on the ball. Every team builds out from the back, even under pressure and tries to pass out.
"It's good for Nike too – everyone has some sort of sport background there."