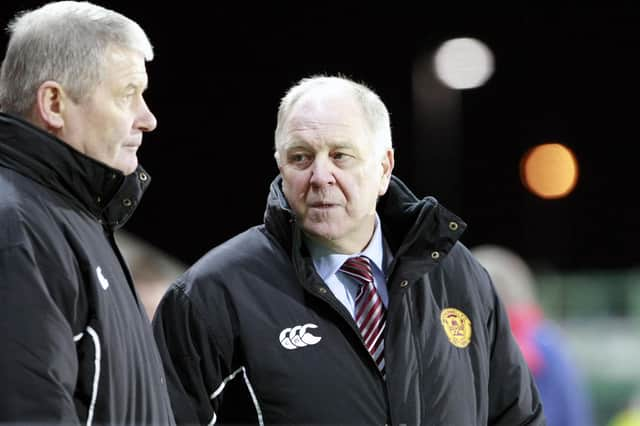 Ex-Scotland boss Brown, 80, who has signed up as a Euro 2020 guest columinst for this newspaper, endured the nightmare just weeks before recovering in time to watch our men's national side reach their first major finals in 23 years by beating Serbia in a nerve shredding penalty shootout.
"I was at my flat on my own and I was vomiting and I was sweating and I thought: 'I've got Covid' so I phoned the helpline," Brown – who bossed 'Well from 2009 to 2010 and is now an ambassador for Aberdeen FC – told the Times and Speaker.
"Initially I was number 41 in the queue and I waited for a long time.
"I was feeling worse and I was down to number 32. So I phoned 999 and asked for an ambulance because I was very ill.
"So two guys came. They knew me anyway because they were Aberdeen guys.
"I told them I thought I had Covid so they checked me over with a lot of fancy equipment and they said: 'No, you're negative but what you have is worse'.
"They told me I had a ruptured aorta, which they said was a killer.
"The two ambulancemen said they would have to get me to a hospital very quickly.
"So I'm only 10 minutes from the infirmary in Aberdeen. The surgeon saw me and told me I needed to phone next of kin.
"So I'd to phone the family and tell them to come up because the surgeon said that the operation I needed had a very poor success rate, depending on how bad the rupture was.
"The boys in the ambulance said they had taken 24 cases like mine in the last three years into the hospital and only three had made it alive.
"So I'm very lucky to be alive, you wouldn't believe it.
"They opened me up and put an artificial stent into my aorta to stop the bleeding. If you don't get it attended to you bleed to death because internally there's 10 pints of blood in your body.
"So you have to stop it before your body is flooded with blood. After the operation I ended up with 70 stitches."
The condition Brown needed immediate treatment on, an abdominal aortic aneurysm (AAA), is a bulge or swelling in the aorta, the main blood vessel that runs from the heart down through the chest and tummy.
An AAA can be dangerous if it is not spotted early on. It can get bigger over time and could burst (rupture), causing life-threatening bleeding.
It led to Brown spending 12 days in Aberdeen Infirmary before being transferred to a hospital in Ayr for a further week.
But the great man is happy to report that he is now in fine health and still enjoying rounds of golf with family in Ayrshire.
He added: "I'm perfect now although I'm thin. I lost a stone and a half in weight so I'm like Mo Farah!
"I'm a wee bit weak but I've got no more pain.
"I'm the luckiest man alive to be alive and to be alive at my age is a bonus."