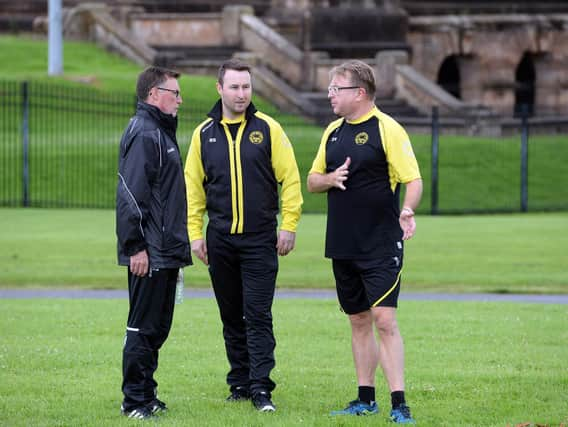 The news comes in the same week that the applications of Bellshill – and local rivals Thorniewood United – were among the 67 accepted to take their places in the new West of Scotland League set-up next season.
Bellshill Athletic secretary Brian Closs told the Times and Speaker: "Robert had cited personal reasons which we have supported him with.
"It's been a mutual decision. It's one of those ones where we've heard it's best for everyone, particularly for Robert."
As we reported last week, Bellshill are dealing with the body blow of their Rockburn Park ground having being engulfed by a fire discovered on Easter Sunday morning.
But Brian stressed that the departures of gaffer Sneddon and his coaches Gerry McLaughlin and Gary Shearer were not directly related to the timing of the blaze.
He added: "Robert's departure was discussed before the fire. But obviously we don't want people thinking that Robert has left because of the fire and any implication it might have for the club.
"Robert and the others have done fantastic in the time they've been there and we're truly grateful for everything they've done."
The process to recruit replacements for Sneddon and his backroom team has already started.
Brian said: "We don't want to leave it too long. That is why we have put a week timescale on the application process (email [email protected] by Monday, April 27 at 6pm).
"It was only posted at 9am on Monday and we had the first five applications in very quickly.
"When all the applications are in, the committee members will have a look through them, digest what's there and sift through them.
"Obviously you want a manager that's going to believe in what you're trying to achieve with the pathway.
"Kids coming through from Mini Kickers having the opportunity to go all the way through to senior football.
"We want somebody that's going to reinvigorate the place again."