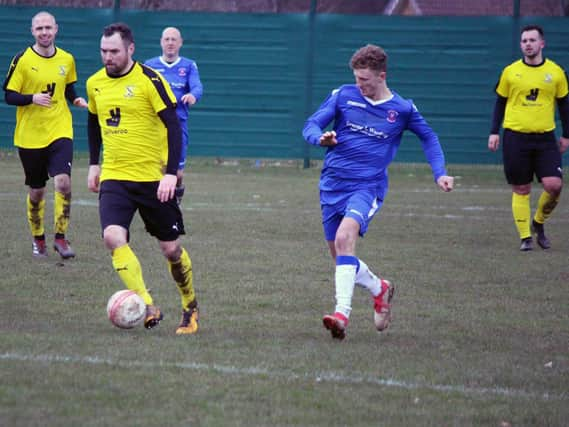 In addition, Ardrossan Winton Rovers, Arthurlie, Cambuslang Rangers, Girvan, Petershill, Saltcoats Victoria, Shotts Bon Accord and Whitletts Victoria have withdrawn from the tier-seven conference leagues.
A ballot of all member clubs had offered the chance to quit without penalty.
WoSFL secretary Kennie Young said: "At this point, we'd like to state that we understand that this was not an easy decision for any club to make and that all due respect should be shown to the clubs that made it.
"We can only wish them the best of good fortune for the future and look forward to their return in season 2021/22.
"Respect is also due to those clubs that have made the difficult choice to start in the leagues and we also wish them the best of good fortune for the forthcoming season."
The new set-up of the tier-seven conference leagues was discussed by WoSFL chiefs on Friday night.
Kennie added: "We discussed various options. We considered what some clubs had said and also what others hadn't said. We set up pros and cons for all options and considered them all.
"After a long debate, we settled on the option that we think is best.
"We decided to use the same formula that was used when the conferences were originally set up.
"We ranked the teams according to their final placings in last season's WRSJFA leagues, then placed them into three conferences using the serpentine method as we had before.
"The three non-junior teams were placed into the same conferences as before.
"We believe this option best suits the needs of the clubs in that it retains as much as possible the original configuration and maintains a competitive edge and has a balance in strength across all three leagues."
While several clubs have pulled out of participating in the new divisions, local clubs Bellshill Athletic and Thorniewood United will take their places in Conference A and Conference C respectively
Bellshill are in with Renfrew, St Roch's, Craigmark, Lesmahagow, Maryhill, Kello, Muirkirk, Ashfield, Maybole, Annbank, Ardeer and Glasgow Uni.
And Thorniewood are paired with Kilsyth, Dalry, Shettleston, Lanark, Glasgow Perthshire, Larkhall, East Kilbride Thistle, Royal Albert, Yoker, St Anthony's, Newmains and Drumchapel.
Opening fixtures this Saturday, kicking off at 2pm, will see Bellshill host Renfrew in Conference A and Thorniewood visit Lanark United in Conference C.