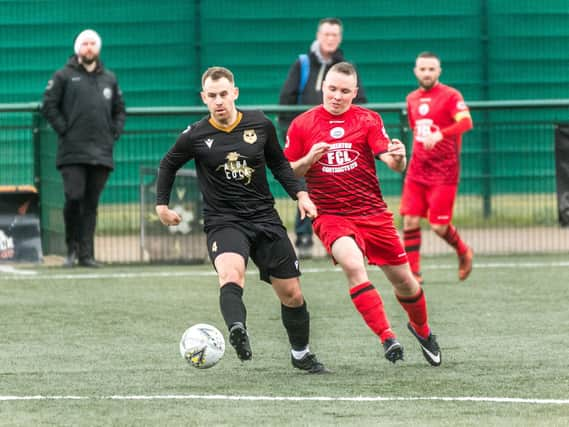 The ongoing coronavirus restrictions – which show no signs of being eased soon by the Scottish Government as Covid-19 rates continue to rise – are not a major concern to Braves head coach Ricky Waddell.
"We are a new club," Waddell said. "We don't rely on fans through the gate.
"The owners obviously have put together an online community fanbase, so it couldn't have come at a better time if you want to put it like that.
"People round about the world have bought into the club.
"We are very much reliant on Edusport Academy, which funds the club.
"French players have been coming across from France.
"We've got that going as it stands at the moment, but that's taken a big hit as well.
"The players came over a few weeks ago but they've had to quarantine.
"They are students living in student halls.
"It's been very, very difficult for those guys.
"It's only next week probably going to start to open up a bit.
"The programme's still there but we need to get it up and running.
"Most of them have done their quarantine so it's about trying to move forward."
Braves owner Chris Ewing initially founded Edusport Academy in 2011 with the aim of helping talented young French footballers to develop their skills in football and the English language.
After winning the South of Scotland League to gain promotion to the Lowland League in 2017, Edusport Academy played for two seasons before being rebranded as Caledonian Braves.
They play their home matches at Strathclyde Park in Motherwell.