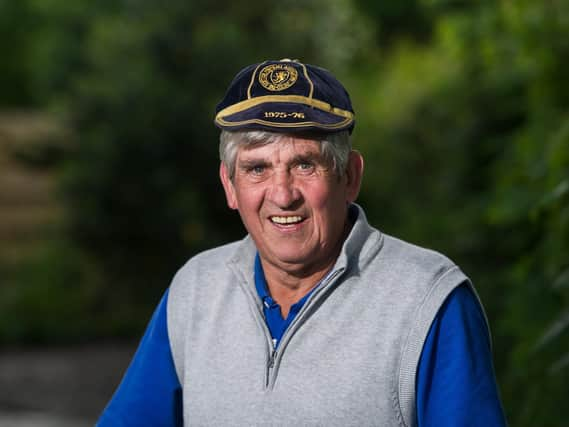 Forsyth, who played over 200 times for the Steelmen between 1967 and 1972, then had a decade at Rangers, famously scoring the winning goal from six inches in the 1973 Scottish Cup final against Celtic.
The Scotland international later managed Dunfermline Athletic and was assistant manager to Tommy McLean for Motherwell's historic 1991 Scottish Cup success, which remains the last major trophy won by 'Well.
Among the tributes for Tom which came pouring in this week came from his ex-Motherwell team-mate Goldthorp (72), who himself served 'Well between 1967 and 1976.
"Tom signed for Motherwell just shortly after I did," Goldthorp told the Times and Speaker.
"We were team-mates from 1967 to 1972.
"I got on fine with him. We even shared a room one of the times we were away somewhere with Motherwell.
"He was good for a laugh. He wasn't big headed in any way, he was a pretty down to earth guy.
"So I did know him pretty well. He was more a midfield player for Motherwell than he was a central defender/sweeper type when he played with Rangers.
"He was a hard, hard player. But he was a fair player. He didn't set out to deliberately injure people.
"He had a wee bit more skill than he was ever given credit for but he was a ball winner.
"Before we even joined Motherwell, I played against Tom when I played for Lesmahagow and he was at Stonehouse Violet."
Forsyth went on to play over 200 games for Rangers and Goldthorp was unsurprised he got a move to the Ibrox giants.
"He played against Rangers for Motherwell and Rangers would see how good he was," Goldthorp added. "How strong he was as well.
"He had the right sort of mindset to be a Rangers player, let's put it that way."