VAR introduction debate for Scottish Premiership clubs at Hampden Park this Friday
At Hampden Park this Friday, the Scottish FA and Scottish Professional Football League will co-host a meeting of Scottish Premiership clubs with a view to introducing VAR for all men's top-tier matches in the Scottish Premiership and latter rounds of cup competitions.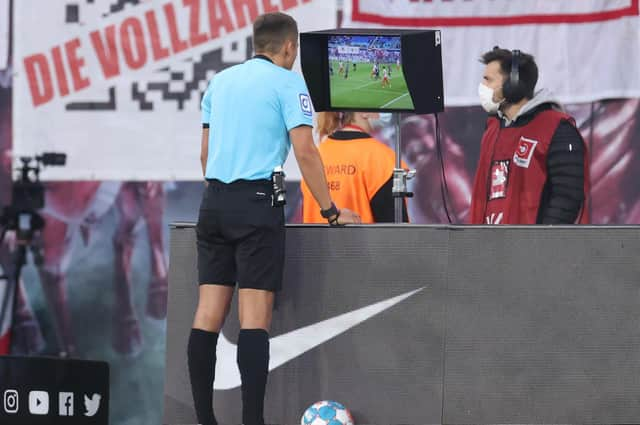 Representatives of Motherwell FC and their 11 top flight rivals will get the opportunity to debate the full introduction of VAR.
Ex-referee Howard Webb – the general manager of the Professional Referee Organisation in Major League Soccer who was initially in charge of implementing VAR in the United States – will present on the evolution of the technology since its inception and introduction into the Laws of the Game in 2018.
VAR was used throughout UEFA EURO 2020 including matches at Hampden Park, with Goal Line Technology in place for Scottish Cup and Premier Sports Cup matches at the national stadium since December 2020.
The system will be used in the UEFA Champions League and Europa League group stages, the UEFA Women's Champions League from the quarter-final stage onwards, the remainder of the European Qualifiers programme and play-offs for the 2022 FIFA World Cup, and the UEFA Women's EURO tournament in England next summer.
A total of 152 stadiums in all of UEFA's 55 member associations throughout Europe will be certified for the use of the VAR system. To meet the increased number of matches, an overall total of 120 VARs from 27 countries will be trained in readiness.