Brian Graham believes Partick Thistle must get back to basics and cut out the number of individual mistakes in order to halt their slide down the Scottish Championship table amid a poor run of form.
The Jags are currently in freefall having lost their last three domestic games and conceded an alarming 11 goals to ensure they surrendered top spot and dropped down to fifth - one place outside the play-offs.
Fans are growing frustrated with manager Ian McCall after their latest 3-0 loss to Raith Rovers in Fife and Graham accepts the players must take responsibility for their dramatic loss of form after a promising start to the season.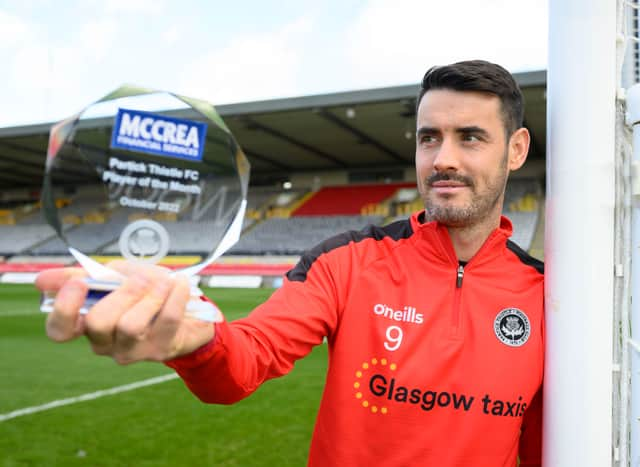 Injuries to key players haven't helped Thistle's cause in recent weeks but McCall gathered his side together for an emergency meeting last Sunday to talk over everything that has gone wrong of late - something Graham felt needed to happen urgently.
"When you have a number of key injuries, it's up to others to stand up and be counted," said Graham, voted by Thistle fans as their McCrea Financial Services Player of the Month for October.
"We can't feel sorry for ourselves. There's no point in doing that as if you do, there's only one way it's going to go. We believe we still have a good squad, good players in the changing room to turn things around. It's been a tough week but it's in the past. Tomorrow is the future and we have to look forward to this game.
"The gaffer brought us in on Sunday morning for a debrief and we spoke it out. The injured boys got treatment off the physios as well. I felt it needed to be done. The gaffer was bang on with it and it was a bit of realism, realising where we are.
"It's not the end of the world. We realised what had to be done going forward. We need to get back to the basics and stop the silly mistakes. If we do that then I'm sure we'll start to climb back up that table. The boys are raring to go again and hopefully come tomorrow we will have a few off the injury list and more on the park."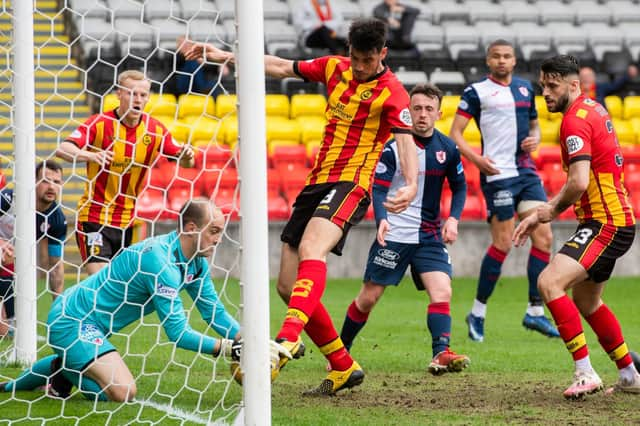 The former Raith Rovers, Hibernian and Ross County frontman has been nursing a muscle injury since the 4-2 defeat to Ayr United last month and was subsequently left out of the matchday squad in Kirkcaldy last weekend.
Asked whether he will be fit to start against Dundee, the 34-year-old admitted: "It's touch and go. We'll see how it goes. It's been a hard week's training. Hopefully I am picked for selection.
"I felt my quad 15 minutes into the Ayr game and I probably should have come off, but I played on for an hour. When you are on the pitch with my experience I'd come off but when you're on the pitch, you don't want to.
"I think you need your senior players in moments like that. With this generation coming through, there's not a lot of talkers in football anymore. It's not the way it used to be where older boys would have a go at you and you'd realise you wouldn't do that again.
"So I just tried to stay on the pitch as long as possible even though I was injured. That's in my nature. I just wanted to try and win the game and on another night we perhaps should have."
Gary Bowyer's Dundee side are the visitors to Firhill this afternoon on the back of a four-match lunbeaten eague run, which includes three draws and one victory to leave them in sixth spot. They ran out slender 1-0 winners on their previous visit to Glasgow's West End back in December 2019.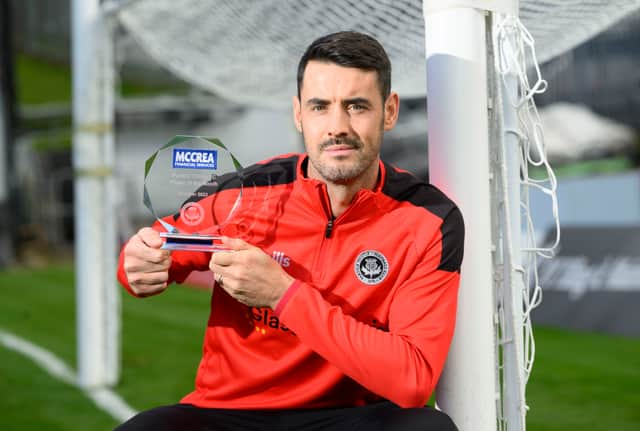 Graham stated: "It is a big one. Dundee haven't been doing particularly well either but you see how close the table is. It's going to be like that. Everybody can beat everybody, which is exciting for the fans.
"It's never going to be perfect and pretty the whole way round so you need people focusing on the job at hand. Of course, nobody likes to lose. Yes, it hurts in your mind (when you get beat) but you just need to start focusing on the next game.
"If you start thinking and worrying about what you or the team did wrong, you can't really fix it. It's done. You need to get back out on the training pitch and realise 'right I could do this or that better' and make sure we pick ourselves up.
"As players we have got to take responsibility as well. Obviously the gaffer picks the team, but as soon as we cross that white line it's up to the players at the end of the day. We've not been performing the way that we can and the way we should be, so a lot of it has to fall back on us.
"It can't just fall back on the gaffer, he's not been helped by the injury list but, as I said, people need to stand up and be counted. We can't just rely on certain boys."
*Partick Thistle's Player of the Month Awards are sponsored by McCrea Financial Services, visit www.mccreafs.co.uk to find out more.