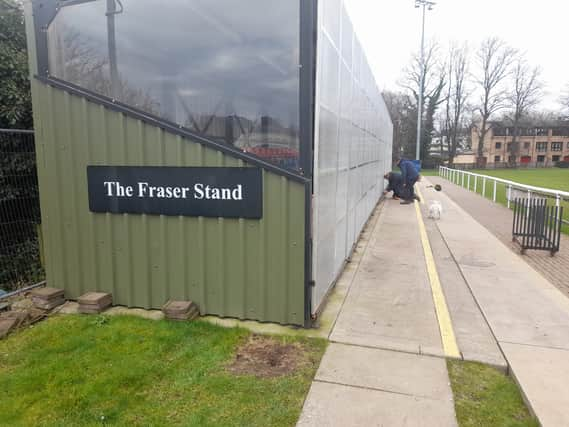 Hillhead Sports Club in Glasgow has undergone an essential £20,000 improvement programme of its main Fraser Stand thanks to the support in kind of two local businesses.
The works, completed earlier this month, saw the replacement of protective screens to the front of the 152-capacity stand, which offers prime viewing of the club's main rugby pitch and its cricket square and outfield.
The scope of work required to maintain the ongoing operation of the stand lay outwith the club's available budget however Richard Austin Alloys and George Gilmour (Metals) Ltd. collaborated to complete the project at no cost to the club.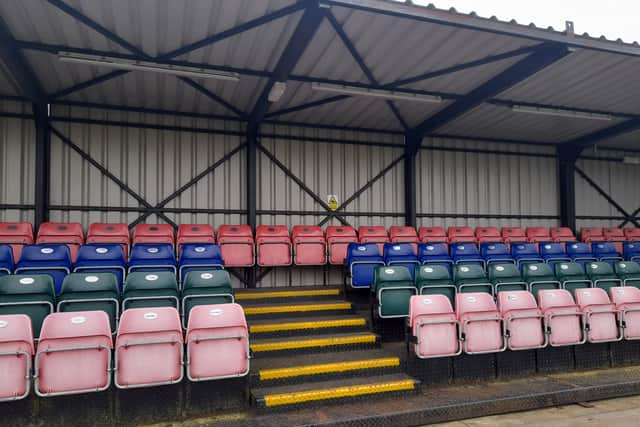 Together they designed and fabricated 22 lighter aluminium screens to replace the heavier mild steel screens, which were difficult to move as well as having a poorer appearance. After checks with a sample panel, the project was duly completed.
Hillhead Sports Club Chair Alan Wilson said: "The incredible kindness and support shown by the late Sean Kelly of Richard Austin Alloys and John Gilmour of George Gilmour (Metals) really is a game-changer for Hillhead Sports Club and ensures our Fraser Stand is fit for purpose in 2023.
"We had long hoped to undertake these essential works only for the pandemic and then supply chain issues to conspire against us. However, there was collective determination to get the job done and this, together with the generosity of these two local businesses, combined to accelerate the project from autumn of last year.
"Everyone at the club is thrilled to have seen the works completed this month and we all share in the sincere gratitude to the late Sean and John, who have demonstrated the community spirit which is the very essence of amateur sports clubs such as Hillhead."
Gary Kitchener and Andy Scott, respectively President and Secretary of Hillhead Jordanhill RFC, completed the onsite finishings and are pictured alongside a very happy Barney the dog!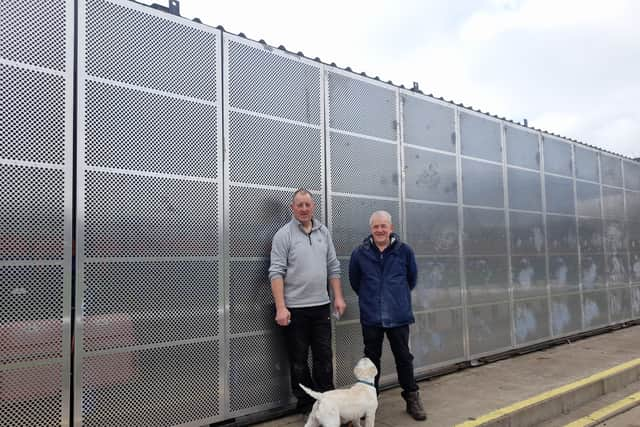 The Fraser Stand at Hillhead Sports Club, which lies on the grounds of Hughenden War Memorial Playing fields, just off Great Western Road, opened in August 2015, is fully covered and includes provision for three disabled spectators.
Barney the dog barked: "This is great news for everyone including my fellow four-legged friends who can't wait to woof under the roof of the newly improved Fraser Stand – thanks to all involved."
Hillhead Sports Club provides facilities for cricket, rugby, tennis, shinty and ultimate frisbee and boasts a fitness club, gym, restaurant, bar and indoor space for fitness sessions, social events and hospitality.