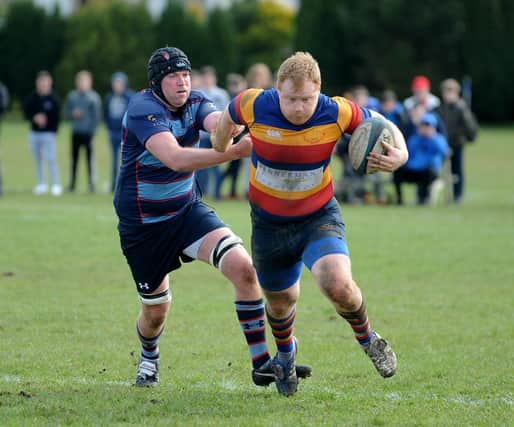 Local clubs Allan Glens and Lenzie can now begin planning for a phased return of all age groups in the hope of a return to competitive matches.
At the moment, mini rugby players (age 11 and under) are allowed to participate in touch rugby and will be joined by other youth levels (12-17) next Monday, April 5.
That date is also when adult players (18 and over) may return to non-contact, physically distanced team activities.
At this date gyms, hospitality and indoor facilities must remain closed.
The next date on the roadmap is April 26 where mini and youth players will be permitted to return to contact training.
Adult players are still restricted to non-contact, physically distance activity but gyms will be allowed to open for individual exercise while indoor and outdoor hospitality venues can open with restrictions in place.
Adult players can begin touch rugby training on May 17 while indoor group exercise will be permitted.
Travel restrictions are also expected to be eased by this date.
Finally, although with no specific day, June 2021 could be when adult players can resume contact training.
A statement from the SRU said: "Scottish Rugby's four phases for clubs and schools are aligned to the Scottish Government's own phased exit from current Level 4 restrictions, and in line with consultation from Sportscotland. All dates published in the timeline are subject to Scottish Government restrictions with specific information relating to each milestone to be communicated with further detail.
"Until this time all permitted activity must be training only, with no inter-club/school friendly fixtures permitted. Organised rugby training activities can be undertaken, providing all activity is consistent with Scottish Government guidance on health, physical distancing and hygiene at that time.
"In the likelihood that rugby fixtures will be able to return over the summer months, Scottish Rugby will shortly undertake a consultation with clubs on their views on next season."