Get sneak peak of Cumbernauld Theatre's cinema before it's officially launched
Mr Owl has a special role to play at Cumbernauld Theatre as he's the star of its first ever cinema showing if you fancy a sneak peak!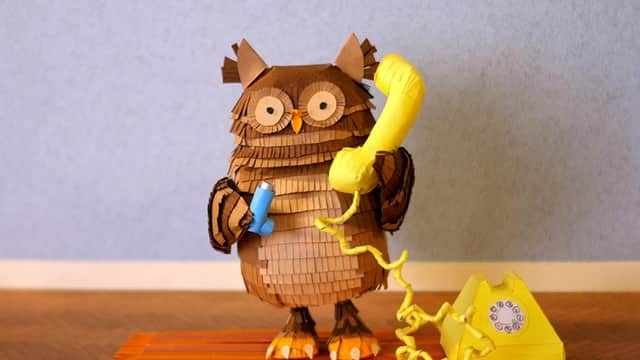 Staff stress that the facility will not be officially launched just yet. However, it will be possible to watch 'The Tearaway' there on Saturday as part of The Lanternhouse's first ever puppet and animation show. And it begins today (Wednesday), with four productions in total, chiefly in the theatre.
Meanwhile, comedy fans can catch a performance that was a big hit at the Edinburgh Fringe last year when Scot Squad comic Jack Docherty appears with his top-rated 'Nothing But' show on Thursday, April 21. For more information contact on 01236 732 887.