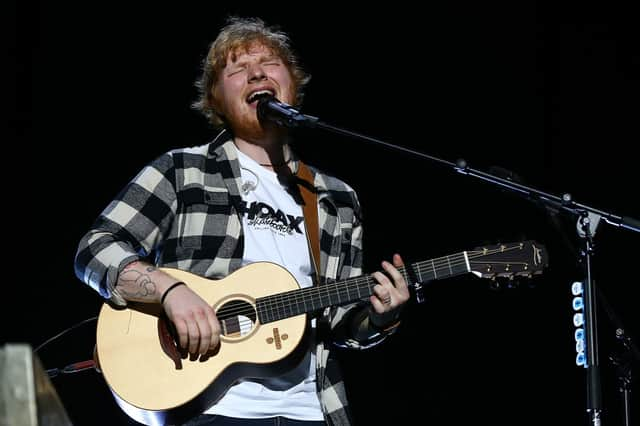 What's happening: The singer-songwriter has announced 12 dates across the UK, with other performances in Belfast, Manchester, Sunderland, London and Cardiff.
The tour is called the Mathematics tour, or '+ – = ÷ x'.
When is Ed Sheeran playing in Glasgow
Sheeran will be playing on June 16 and 17.
When do Ed Sheeran tour tickets go on sale
Tickets for the tour are going on sale on September 25.
How much are the Ed Sheeran Mathematics tour tickets?
Tickets will be available at face value only. The tickets are £80 and £50 in London and £75 and £45 regionally.
All tickets are subject to a maximum 10 per cent booking fee, plus a maximum £2.75 transaction charge per order.