For those in Glasgow with some spare time and a functioning pair of binoculars, you could see the first green comet pass Earth in 50,000 years. The spectacular phenomena is set to pass the planet's outer space and could be bright enough to be seen by the naked eye.
With 2022 behind us, a new year will bring fresh opportunities to see something magical in the night sky. The icy visitor - which omits a green glow - could first be viewed on January 19 but sightings are more likely as the phenomena gets closer.
According to NASA, the icy visitor - called C/2022 E3 (ZTF) -was spotted for the first time in March 2022, while it was inside Jupiter's orbit. According to scientists, it will come closest to Earth on February 2 and will hang around for a month.
Can I see the green comet in Glasgow?
According to NASA: "Comets are notoriously unpredictable, but if this one continues its current trend in brightness, it'll be easy to spot. It's just possible it could become visible to the unaided eye under dark skies."
A telescope is recommended for best view of the icy visitor, but even without the comet could appear as a "faint, greenish smudge in the sky," according to the Planetary Society.Nasa insists that stargazers in the Northern Hemisphere can find the comet glowing in the morning sky as it passes Earth during January.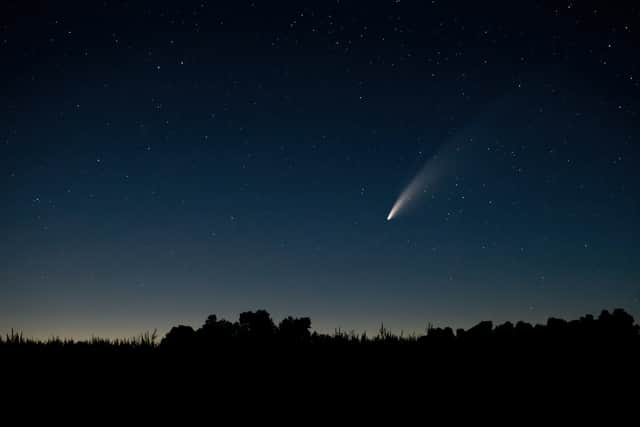 However, don't expect to be blinded by the icy visitor as NASA says it won't be as much of a "spectacle" as previous comets such as Comet NEOWISE. "This comet isn't expected to be quite the spectacle that Comet NEOWISE was back in 2020. But it's still an awesome opportunity to make a personal connection with an icy visitor from the distant outer solar system," NASA said.