Love Island's Iain Stirling has announced a new stand-up tour for 2024 which will see the comedian perform at Glasgow's King Theatre. The comedian will go on the road next March for his 28-date Relevant tour.
The Relevant Tour is Stirling's biggest tour to date, following the success of his Failing Upwards tour which took place back in 2022. The narrator and comedian's performance aired on Amazon Prime Video and made light of social media and awkward situations we all find ourselves in.
The Edinburgh-born comedian began his career on CBBC's Scoop before co-presenting on weekdays with sidekick Hacker The Dog. Stirling's stand-up career has taken him to the Edinburgh Fringe and seen him appear on fan-favourites such as Russell Howard's Good News and Taskmaster.
Stirling is the long-running narrator of Love Island and has written his own ITV comedy titled Buffering. In 2018, he published his first book Not Ready to Adult Yet: A Totally Ill-informed Guide to Life.
Here's everything you need to know about Iain Stirling's Relevant tour and how can you get tickets to Glasgow's King Theatre.
When and where is Ian Stirling performing in Glasgow?
Ian Stirling is set to perform his Relevant tour at Glasgow's King's Theatre on April 3, 2024.
How to get tickets to Iain Stirling's Glasgow King Theatre show
General sale tickets for Ian Stirling's Glasgow King's Theatre show are available now via the Ticketmaster website. Seats for the show are priced at £27.30.
Iain Stirling Relevant tour dates UK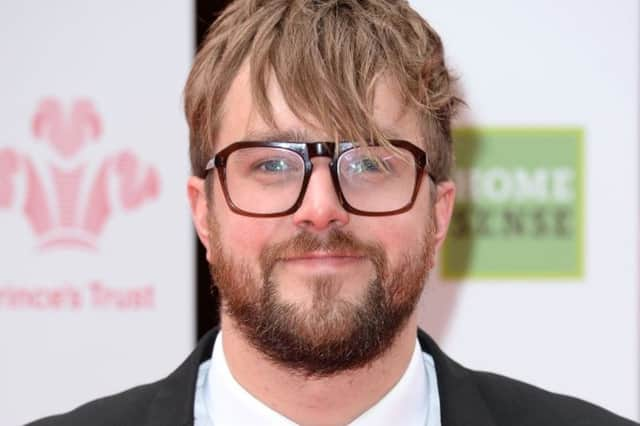 March 20, 2024 – Royal & Derngate Theatre, Northampton
March 21, 2024 – The Leadmill, Sheffield
March 22, 2024 – Engine Shed, Lincoln
March 23, 2024 – Lyceum Theatre, Crewe
March 24, 2024 – The Alexandra Theatre, Birmingham
March 28, 2024 – Ulster Hall, Belfast
March 29, 2024 – Vicar Street, Dublin
March 30, 2024 – Vicar Street, Dublin
April 3, 2024 – King's Theatre, Glasgow
April 4,2024 – Whitehall Theatre, Dundee
April 5, 2024 – Alhambra, Dunfermline
April 6, 2024 – Music Hall, Aberdeen
April 7, 2024 – The Lowry, Salford
April 10, 2024 – The Stables, Milton Keynes
April 11, 2024 – Palace Theatre, Southend-On-Sea
April 12, 2024 – Gulbenkian, Canterbury
April 13, 2024 – Hackney Empire, London
April 14, 2024 – New Theatre Royal, Portsmouth
April 16, 2024 – The Cube, Corby
April 17, 2024 – Playhouse, Norwich
April 18, 2024 – Corn Exchange, Ipswich
April 19, 2024 – Town Hall, Cheltenham
April 20, 2024 – Westlands, Yeovil
April 21, 2024 – New Theatre, Cardiff
April 24, 2024 – Corn Exchange, Newbury
April 25, 2024 – City Varieties Music Hall, Leeds
April 26, 2024 – Tyne Theatre & Opera House, Newcastle upon Tyne
April 27, 2024 – City Hall, Hull
April 28, 2024 – Grand Opera House, York
This article contains affiliate links. We may earn a small commission on items purchased through this article, but that does not affect our editorial judgement.