It's not always possible to accommodate requests; however, one particular appeal recently caught the eye of Ian Leitch, vice chairman of the charity trust which runs the Tolbooth.
And speaking to fellow volunteer Evelyn McEwan only cemented the resolve to help a Ukrainian family who have come to call Cleghorn their home.
Alina and Roman Konstantinova were living in Crimea, with daughter Oleksandra (18) and sons Yan (6) and four-year-old Martin, when they decided to flea Eastern Europe due to the Russian invasion of Ukraine.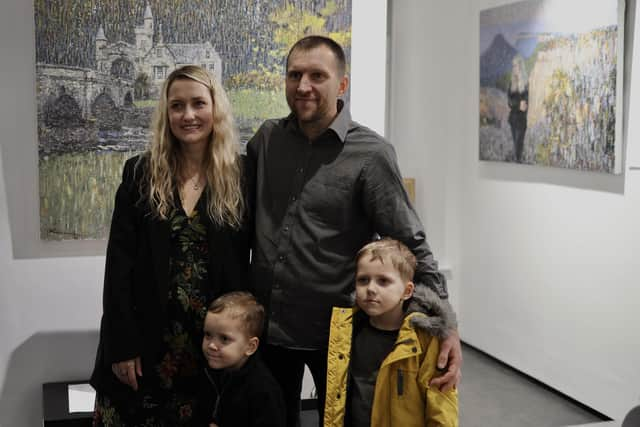 The family moved via the Homes for Ukraine scheme, which was launched in March 2022. It allows people living in the UK to sponsor a named Ukrainian national or family to come to live in the UK with them, as long as they have suitable accommodation to offer.
Offering up their home to the family were Dean Davidson and his husband Stephen, who welcomed the Konstantinovas last September.
They have since settled into life in Cleghorn, with Oleksandra – who celebrated her 18th birthday on Tuesday, February 14 – now applying for university places, focusing on illustrating.
Her chosen career path is little surprise when you consider that both her parents are graduates of Kyiv's National Academy of Fine Art and Architecture.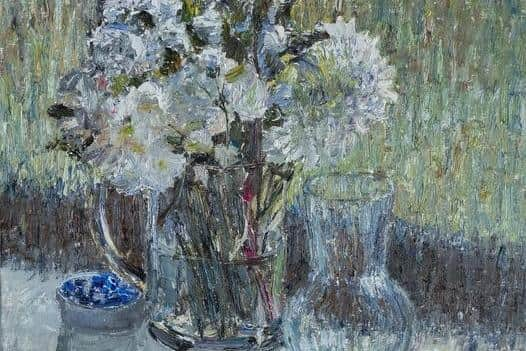 And work they have been inspired to create living here in Clydesdale is featured in the Konstantinov Modern Impressionism exhibition which opened with a private viewing at the Tolbooth and will run until Saturday, March 11.
Explaining how the exhibition took shape, Ian Leitch said: "I got an email asking if we would be interested in staging the exhibition. We get an awful lot of similar inquiries from artists who are keen to sell their work here, but it's not something we regularly do.
"However, fellow volunteer Evelyn McEwan had been speaking to Dean, who is a manager at Ramsay of Carluke, while she was helping to organise the town's Ham and Jam festival.
"We joined the dots and realised the email I'd received was from the family Dean and his husband are hosting so we agreed to host the exhibition.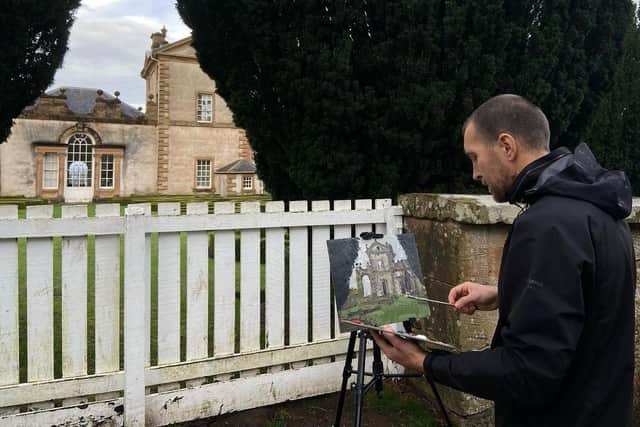 "People in Clydesdale will be among the first to view their work. However, we have also been approached by galleries in Glasgow and Edinburgh who are keen to stage it, following the Tolbooth exhibition."
Thankerton ceramicist Richard Price is also exhibiting his work, alongside the Konstantinovas, until March 11.
The artwork went down well at the private viewing and has had a steady stream of visitors through the doors ever since.
For Alina and Roman, it's a chance to not only show off their incredible skills but to also make a living in the area they have called home for the last six months. And they were delighted to attend the official launch on Friday night.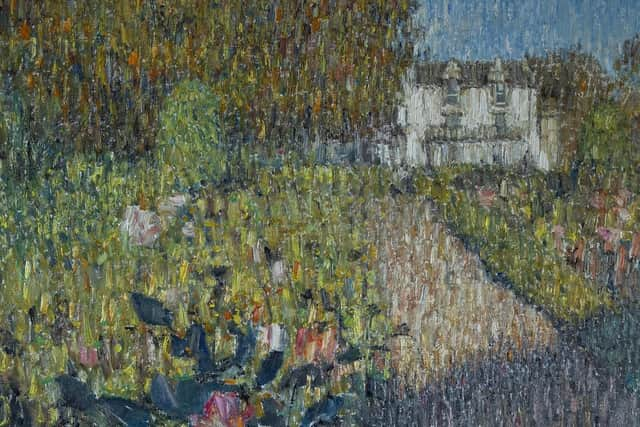 Oleksandra said: "It's an incredible opportunity for them to exhibit their work and they are very grateful to the Tolbooth team for allowing them to do so.
"We've received a huge amount of support since coming here in September and we're very grateful for that, particularly to Stephen and Dean for sharing their home with us.
"We have been warmly welcomed and we do really like our new home."
However, it's been a difficult road, particularly for Oleksandra whose boyfriend of three years, Igor, was unable to come to Cleghorn with them; a Russian passport holder, he has since had to return to live with his parents in Volgograd in Russia.
Oleksandra added: "We're in touch all the time via Facebook and he's still with his parents at the moment but we're worried he may be forced into the army, against his will."
As well as staging the exhibition, which features scenes captured by the Konstantinovas on their travels around Clydesdale and further afield, the Tolbooth is also planning to commemorate the first anniversary of the war.
On February 24, 2022, Russia invaded Ukraine in a major escalation of the Russo-Ukrainian War, which began in 2014. The invasion has since caused tens of thousands of deaths on both sides and instigated Europe's largest refugee crisis since World War Two.
The date will be commemorated in Lanark with both the Tolbooth and St Nicholas Parish Church being floodlit in the Ukrainian national flag's colours of yellow and blue.
Ian added: "We'll be flying the Ukrainian flag during the period of the exhibition from the Tolbooth flagpole.
"In association with Discover Lanark chairman, Graeme McLeish, the Tolbooth and church will also be floodlit on February 24 – to mark the first anniversary. There will also be a projection onto the church, a representation of the flag rotating blue and yellow."
The Konstantinov Modern Impressionism exhibition is open Monday to Saturday from 10am to 4pm.