Glasgow water explained: Why Glasgow has the best tap water in the world
If you're Glaswegian you'll already know that Glasgow has the best tap water in the world - today we wanted to explore just why that is
Watch more of our videos on Shots! 
and live on Freeview channel 276
Visit Shots! now
How can we tell how pure / good tap water is?
In Scotland, the public water supply is provided by Scottish Water. Supplies are taken from a number of sources and all need to be treated before they are of sufficient quality to be used by consumers. The extent and type of treatment required depends on the nature of the supply, its quality and any potential risks to quality that are present.
Scottish Water undertakes about 350,000 tests every year on samples of water taken at water treatment works, storage points and consumers' homes to verify that the water quality meets these standards.
The quality of water is then checked and standards are enforced by the Drinking Water Quality Regulator.
Which country has the best tap water in the world?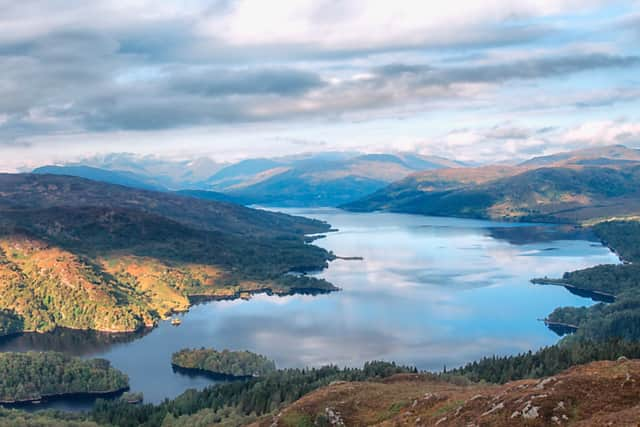 In the 2022 Environmental Performance Index, the United Kingdom is among just six countries worldwide that have achieved the highest achievable score for their tap water - tied with Switzerland, Norway, the Netherlands, Iceland, and Finland.
The other four in the top 10 are Malta, Germany, Luxembourg, and Sweden. The best tap water in the world, would in fact be up to personal preference, given how the top six countries are all tied in purity.
The United Kingdom being ranked amongst the best tap water in the world may seem a bit of a stretch given the quality of water in English cities like London. The UK's score is brought up by the quality of Scottish Water.
Why is Glasgow's tap water the best?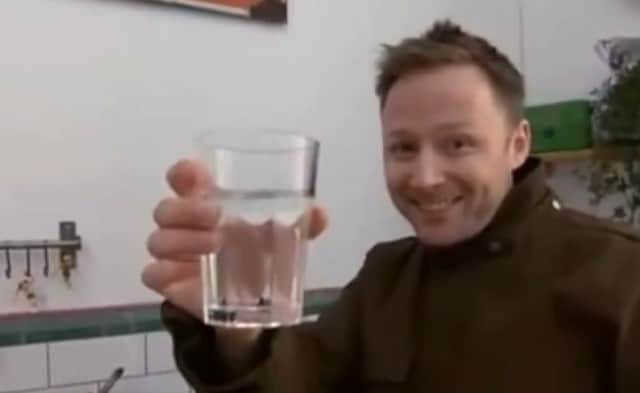 While it might not be as crystal clear as tap water in rural areas like the Highlands or lowlands, Glasgow tap water is some of the cleanest you can find in any British city.
If you've lived in Glasgow all your life you might take the tap water for granted, but compare it to massive American cities like New York - in which often times you can see dirt and grit pouring from the mains tap - and you'll see just how good the tap water really is.
As Glaswegians we're fiercely defensive of our tap water, but what makes it better than places like Zürich or Amsterdam? That would be entirely up to personal taste and preference - as different mineral contents change the taste and 'feel' of the water.
In Glasgow we have 'soft water' due to its exceptionally low mineral content, meaning it's more tasteless than most water, although some Glaswegians will claim that Glasgow water is sweeter than tap water anywhere else in the world.
Compare that to somewhere like London with 'hard water' which is rich in minerals and alkalinity - so much so that it'll leave a residue on your kettle once boiled. Some experts say that water more rich in minerals is actually better for you - but who wants to
Where does Glasgow's tap water come from?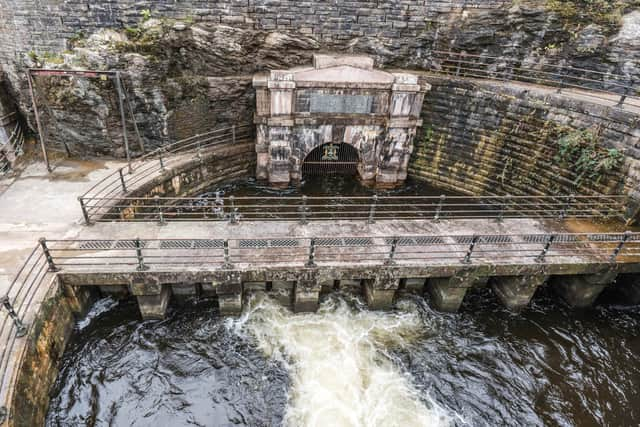 Glasgow's water supply comes from Loch Kartine water works - a project which began in the mid 1800's and was a massive undertaking that took several stages of construction, planning, and good old fashioned Scottish engineering.
John F. Bateman established a dam at the east end of the loch which raises the natural level of Loch Katrine - with an aqueduct network using gravity to flow the loch water from the lower highlands right into a reservoir at Mugdock.
It was a massive task for Victorian Glasgow - constructing 14.5km of arched aquedeuct, 21km totalling around 60 tunnels through hard rock, and 6km of bridges to take the water that final stretch over river valleys. A second part to the aqueduct was also built from Mugdock in the form of twin iron pipes straight into Glasgow. Bear in mind this was all done before pneumatic tools, so tasks like the rock boring was done purely by labourers with manual tools.
Several upgrades were made to the system over the years, to the point where we have a fully-fledged water system that has upwards of nine-months worth of storage.
Why was Loch Katrine chosen as the tap water source for Glasgow?
Before the Loch Katrine Water Works - water was filtered and pumped from the River Clyde right into the city by Glasgow Corporation from 1806 right up until the Loch Katrine aqueduct and dam was established. We can only imagine drinking a pint of water from the Clyde nowadays - although we don't imagine it was too pleasant back then when shipbuilding was starting to become heavily industrialised upon Glasgow's river.
The River Clyde water was bogging, to put it lightly, so a new company, The Gorbals Gravitation Water Company was established in 1846, bringing water from reservoirs to the south-west of the city.
However, an outbreak of cholera in 1848/1849, in which 4,000 people died, concentrated the minds of Glasgow Council to better their water source - beginning the Loch Katrine project and starting Glasgow down the road to achieving some of the best tap water in the entire world.